It has almost been two years since the unfortunate passing of Nintendo's last president, Satoru Iwata. It's hard to understate just how much the company has changed since then; we've had a brand new system launch, the NES Classic Edition, apps on smart devices and more than a few traditional games, and it's all been under the watchful eye of Tatsumi Kimishima, Iwata's successor and Nintendo's fifth president.
Plenty of fans and investors alike have had reservations regarding Kimishima since he took the position, but it looks like Nintendo's recent successes have started changing minds. The latest Nintendo shareholder meeting (via NeoGaf) shows a boosted approval rating for the company's latest leader, cementing his role.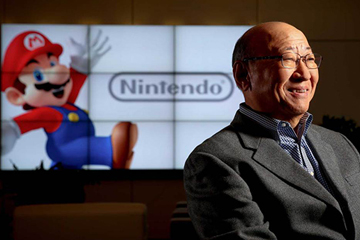 In June 2016, Kimishima's rating with shareholders was 87.14%, but this year it's risen by more than 10% to 97.70%. This is likely thanks to the success of the Switch launch, a clearer smart device push and even things like the Universal Studios collaboration.
So, in the eyes of investors, Nintendo is in good hands! Here's to even more successes in the years to come.
Leave a Comment