Following this week's announcement of the SNES Classic Edition, various publications have had the chance to go hands-on with the little system. One such outlet is Polygon, who have taken a closer look at the hardware itself.
First things first, we finally get a good look at the controller ports. As the two SNES controllers included use the Wii Remote connector standard the NES Classic also used, the "ports" on the front of the console are just for decoration. Instead you have to pop off the front, revealing the true ports beneath.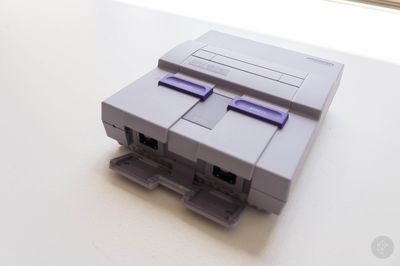 This does unfortunately mean you won't be able to leave the controllers hooked up if you want to leave the system looking retro on a shelf.
We also get a nice look at the controller's cable length, as it's held up by the 5-foot-11 Russ Frushtick in the photo below: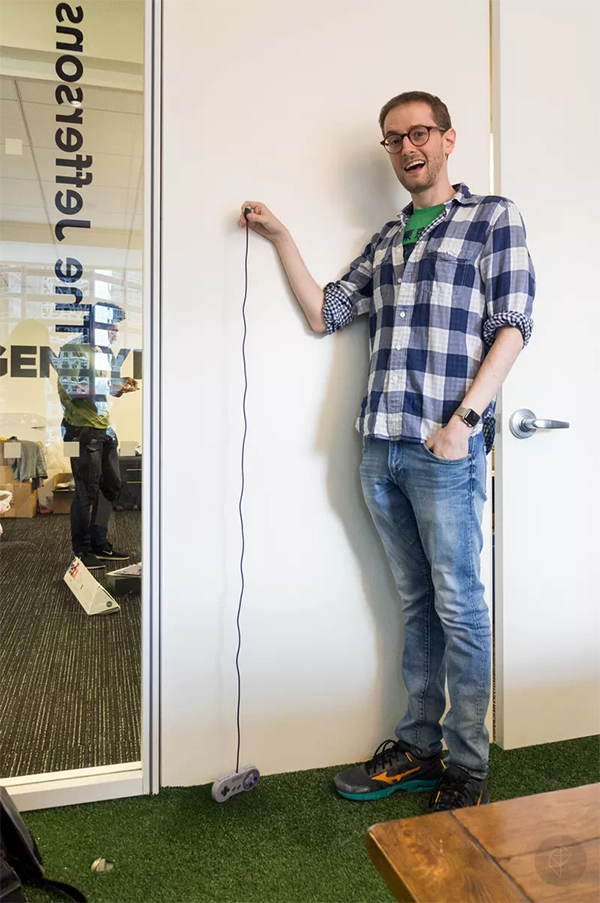 It's definitely an improvement over the NES Classic's cable, but its effectiveness will depend on an individual's seating situation.
Two of Polygon's editors also reported that the controller's buttons and D-pad felt mushier than they remembered the originals being, but Nintendo's rep did clarify that the hardware is not yet finalized.
Finally, in terms of the console itself, it "surely weighs less than a pound" and the power and reset buttons move as they did on the original hardware. That said, Nintendo wouldn't say if Reset would be used to bring up the home menu, as was the case with the NES Classic.
If you'd like to see video of the system, you can also check out GameXplain's hands-on:
The SNES Classic Edition will be launching in the United States and Europe on September 29th. You can check out our pre-order tracker page to get updates on when it finally goes live.
Leave a Comment