Ever Oasis was released this past Friday for the 3DS and if you find yourself smitten with the game then you'll want to see what Play Nintendo has!

Similar to amiibo dioramas, a free papercraft activity of building your own oasis with various characters from the game is available. All you'll need is some heavy paper (like cardstock), scissors and some tape or glue to craft this hidden paradise.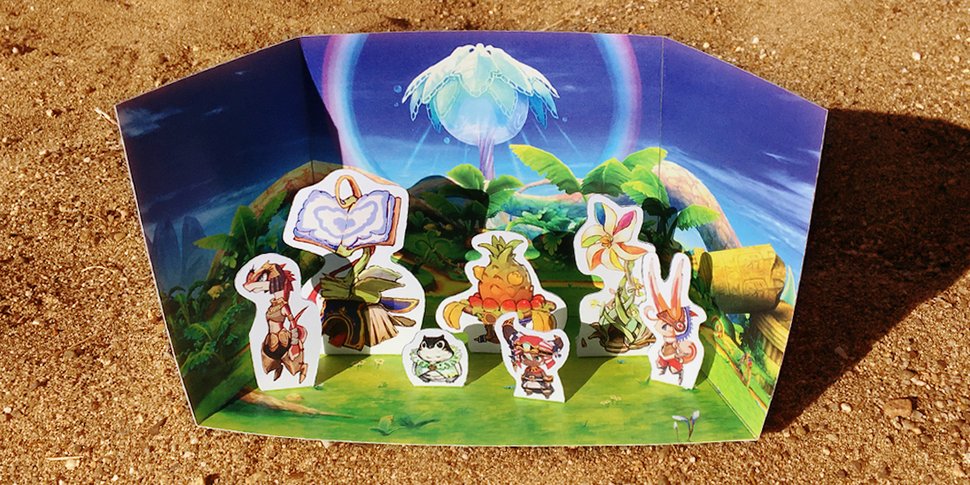 How are you enjoying the game so far? Feel inspired to tackle this papercraft?
Leave a Comment