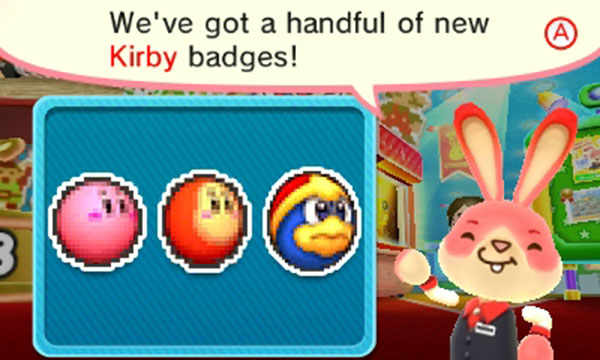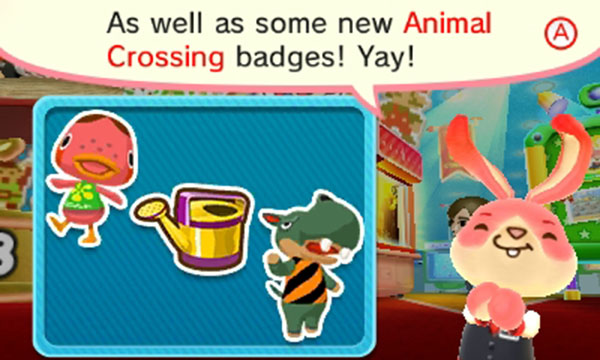 The Badge Arcade is pulling out all the stops for their big E3 bash! Brand new Kirby: Canvas Curse and Animal Crossing badges headline the festivities, followed by a slew of repeat Rhythm Heaven, Zelda, Monster Hunter and Mario & Luigi: Paper Jam sets. Who knows, maybe next Thursday we'll get some Metroid badges in celebration of Retro Studios' big E3 reveal.*
*Pure speculation. Please Retro, gimme some Metroid news!
EVERYTHING NEW
Free play: Yes
Be sure to take that free play and catch yourself a feast!
PRACTICE CATCHER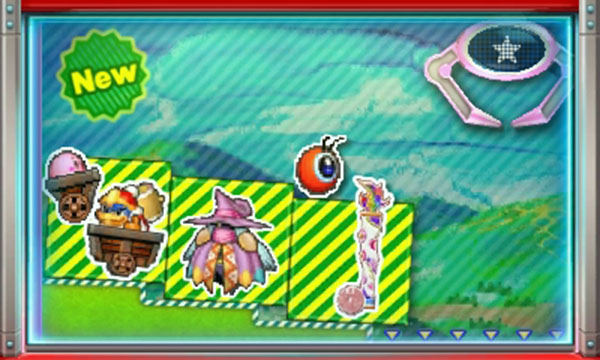 FINAL CHANCE
Not a single catcher from today's collection of Nintendo staples is taking the next warp star out of the Arcade anytime soon. Here's hoping we get something truly special next Thursday once some exciting game announcements start rolling in!
SPECIAL THEME: NO
There are no special themes being offered this week.
THANK-YOU PROMOTION: YES
From now through June 15th at 3:00 a.m. PST, every dollar you spend will nab you one of these four chipper Arcade Bunny badges. Don't miss out on the fluffy bunny's all too real self portrait, complete with beady eyes and "I just wanna cuddle" attitude. If only he were wearing his patented, dapper bowtie.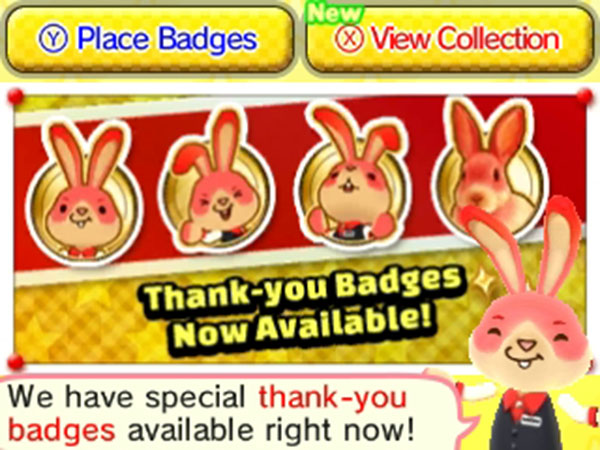 That's all for today! Catch you Thursday!
Leave a Comment