Once you've finished unwrapping the spoils of last night's Santa strike, make sure to take a trip to the Badge Arcade and catch some new Pokémon! Fan favorite Pikachu is back, along with enough flying types to feed twenty tiny tims.
Don't forget, week two of the Badge Arcade's winter wonderland celebration is still going strong! Adding to last week's assortment of festive-themed badges in the Super Mario Bros., Animal Crossing and Pokémon series are new holiday catchers for Monster Hunter and WarioWare.
Everything new
Free play?
Though that won't stop Pikachu from wishing you all the happiest of holidays!
Practice catcher
Final chance
Three of today's Pokémon catchers are fleeing the Arcade in the morning, so make sure to catch the mythical gear 'Mon Magearna before it's too late!
Special theme
Fans of mustached plumbers will be happy to know that this month's special theme promotion is still going strong! From now through December 29th at 2:00 a.m. PST, spend just $2 on 10 plays to secure this holiday Super Mario Bros. home theme — perfect for all the snow-capped Super Mario Bros. badges on tap for this week.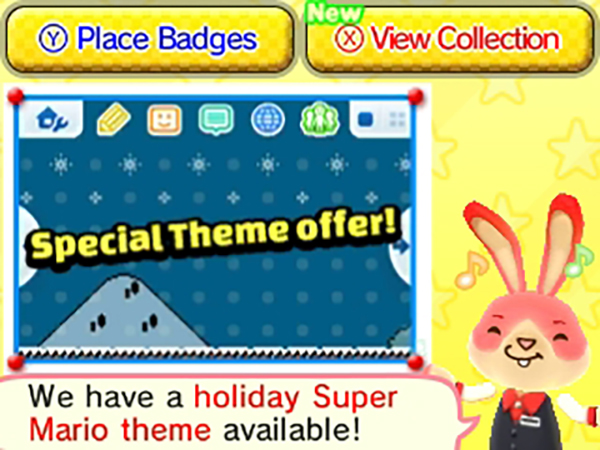 Thank-you promotion
From now through January 5th at 2:00 a.m. PST, every dollar you spend will nab you one of these four dapper looking Arcade Bunny badges. Gotta say, that beefcake badge tail-ending the event might just be worth every penny.
That's all for today! Catch you tomorrow!
Leave a Comment