A stack of Mario & Luigi: Paper Jam badges re-enter the fold today, giving players another chance at crafting paper filled worlds from the cozy comforts of their home screens.
Don't forget, there's still plenty of time for this week's winter wonderland of festive themed badges from the Super Mario Bros., Animal Crossing and Pokémon series. While weekly themed badges usually cycle out on Thursdays, this week's set is presumably sticking around through the holidays.
EVERYTHING NEW
Free play: No
All work and no free play make for a very mad reptile.
PRACTICE CATCHER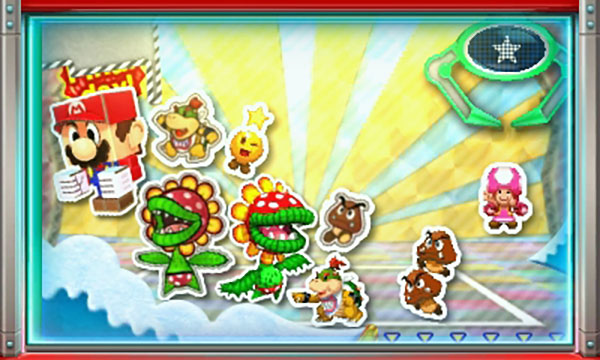 FINAL CHANCE
All of today's Paper Jam catchers are getting crumpled and tossed aside tomorrow morning. With Super Mario Run's launch celebration coming to an end, who knows what badges tomorrow will bring!
SPECIAL THEME: YES
Fans of mustached plumbers will be happy to know that this month's special theme promotion is still going strong! From now through December 29th at 2:00 a.m. PST, spend just $2 on ten plays to secure this Holiday Super Mario Bros. home theme – perfect for all the snow-capped Super Mario Bros. badges on tap for this week.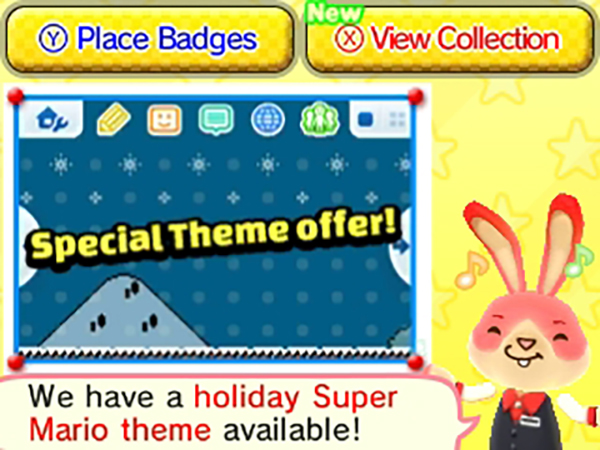 That's all for today! Catch you tomorrow!
Leave a Comment