Nintendo has released eight all new screenshots of the upcoming 3DS exclusive Poochy & Yoshi's Woolly World. Check them all out below!

Nintendo also released a first look at the North American Poochy amiibo bundle. Judging by the box, it appears that similar to the Chibi-Robo amiibo bundle, a shorter box will be included rather that the standard size amiibo box.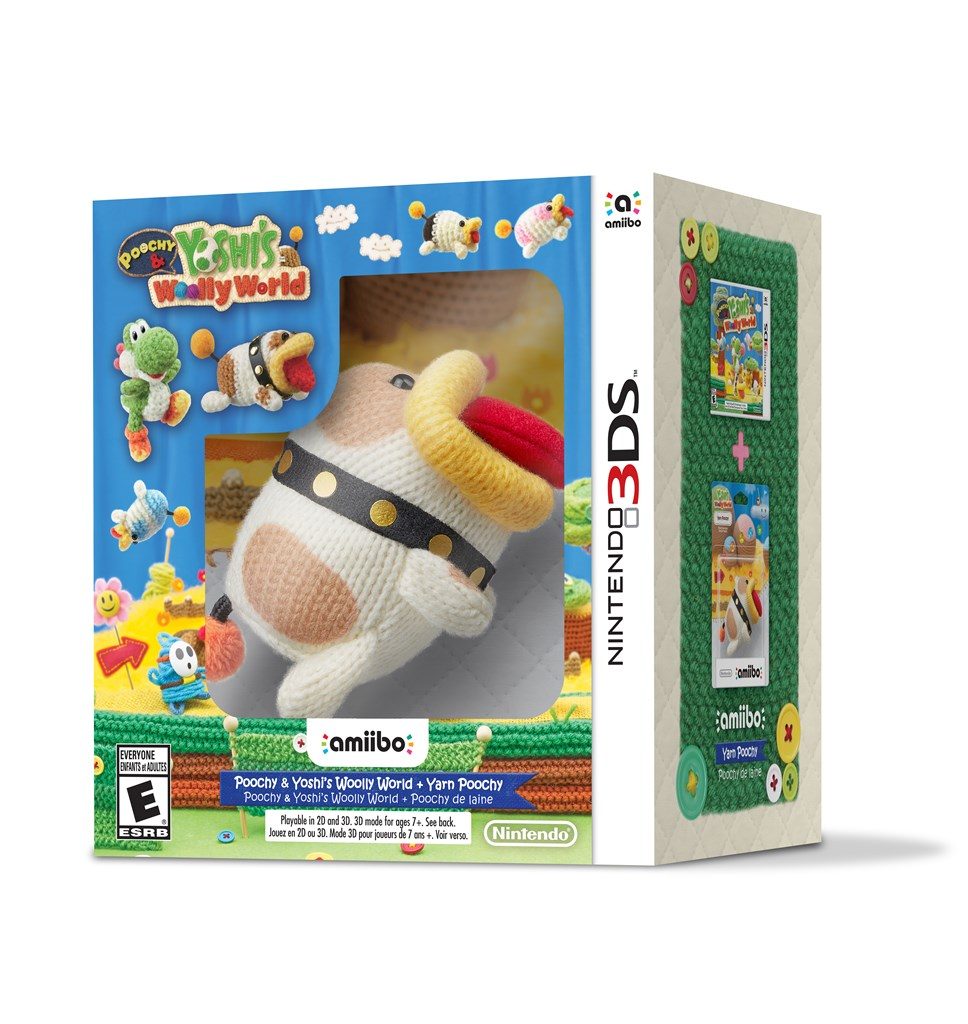 Poochy & Yoshi's Woolly World launches in North America on February 3rd on the 3DS.
Leave a Comment