The Mushroom Kingdom's dark and dreary underground gets the spotlight today with a bundle of repeat Super Mario Bros. catchers.
Don't forget, there's still plenty of time to collect this week's winter wonderland of festive themed badges from the Super Mario Bros., Animal Crossing and Pokémon series.
EVERYTHING NEW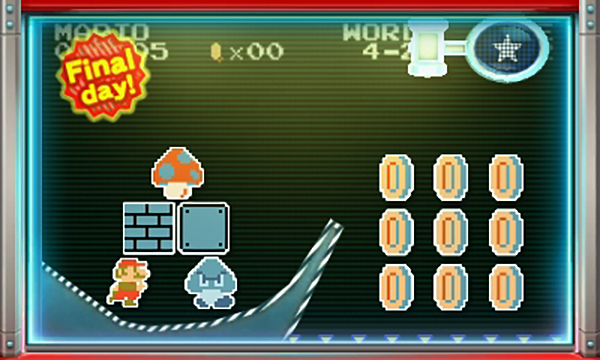 Free play: No
If only we could warp pipe to Sunday for the next free play…
PRACTICE CATCHER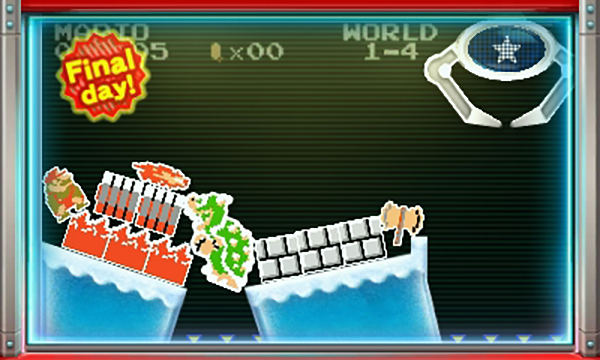 FINAL CHANCE
Once again, all the non-holiday themed Super Mario Bros. badges are heading back to the Mushroom Kingdom tomorrow! Fortunately, it looks like they will be replaced each day with even more Mario mania in celebration of this week's launch of Super Mario Run.
SPECIAL THEME: YES
Fans of mustached plumbers will be happy to know that this month's special theme promotion is still going strong! From now through December 29th at 2:00 a.m. PST, spend just $2 on ten plays to secure this Holiday Super Mario Bros. home theme – perfect for all the snow capped Super Mario Bros. badges on tap for this week.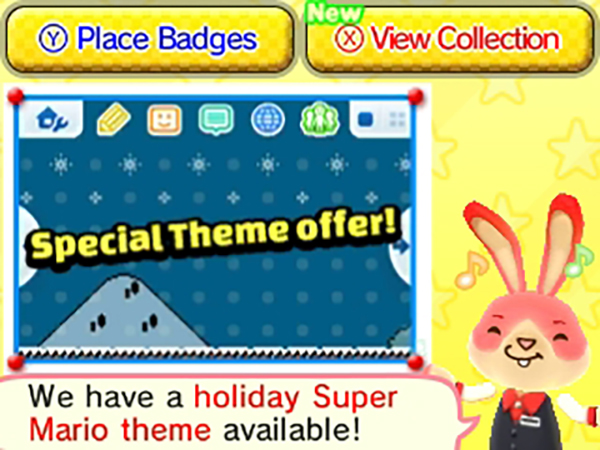 That's all for today! Catch you tomorrow!
Leave a Comment