Only minutes ago, Nintendo gave us one of its biggest reveals of 2016: the name of the very first Universal Studios park opening alongside a visually stunning sneak peek of several areas within the park grounds.
So, what should we expect out of this real life premiere experience from Nintendo?
Taking a closer look at this first park in Japan, we can get a glimpse of several possible attractions. Slowly moving from one side of the image to the other, it's more than obvious that Bowser's Castle takes up a pretty hefty piece of land. He's not alone though– Princess Peach's Castle also maintains a large presence within the park. Together, the castles loom over a Mushroom Kingdom chock full of Goomba-filled landscapes, which give off a total platformer-esque vibe. A mushroom shaped building, along with an entrance that appears to be a warp pipe, tie together this very authentic Mario world.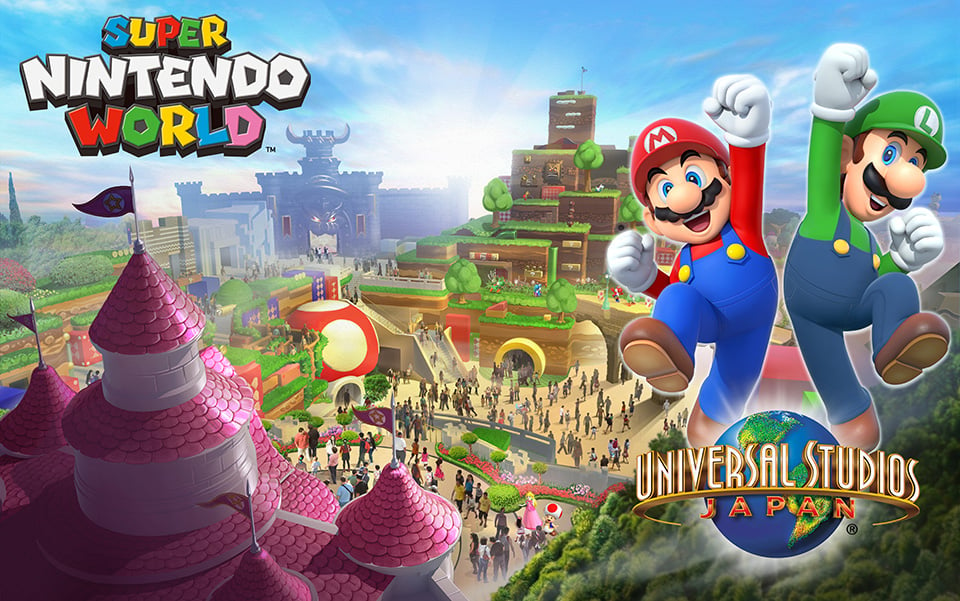 And no Mario world is complete without its characters! Scattered among all of the park's visitors are the likes of Princess Peach, Toad and several Yoshis (sprinkled throughout the backdrop). More likely than not, this first impression is showing off actual people walking around in costumes so we can finally interact with characters we've been following for more than three decades.
It's no surprise that Nintendo's gone all out by complementing the attractions and interactive pieces of Super Nintendo World with pops of color just about everywhere. Flowerbeds, rows of blossoming trees and the tiniest of accents don every inch of this real life Mushroom Kingdom. From the look of it, it seems we'll be completely immersed in the land of Mario and all of his friends– and enemies.
Leave a Comment