We've been hearing the cries from fans, stockholders and journalists for years: "Put Zelda on my iPhone! Where's my Mario endless runner?" All throughout that time, Nintendo's response had always been the same: "Nintendo characters don't leave Nintendo consoles." The Japanese gaming giant believed that success could be continually harvested without turning any valuable IPs over to a device that didn't have the familiar Nintendo logo on the back. Of course, Nintendo has recently changed its tune regarding mobile gaming. It's time to take a longer look at Nintendo's shifting view of the smartphone gaming world.
In 2011, the late, great Satoru Iwata stood firm and told the media that the idea of a mobile game featuring Nintendo characters was "absolutely not under consideration." If you recall, this was at a time where the 3DS was floundering, having just hit shelves six months ago. The poor sales led to an $80 price cut, as well as the birth of the Ambassador Program. Investors and fans both had little faith in the Nintendo 3DS, showcased by the 5 percent drop in stock price Nintendo faced after reaffirming its stance to staying away from the mobile landscape. Regardless, Nintendo chose to stay the course and continue to back the new handheld.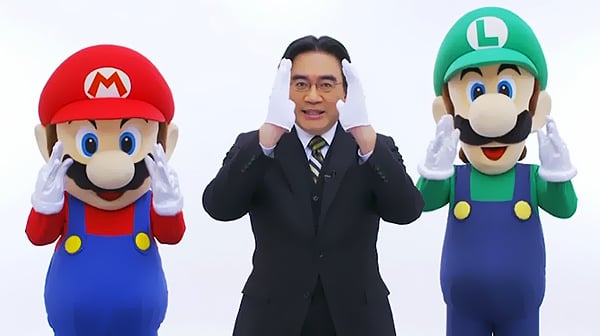 "If we did [make mobile games], Nintendo would cease to be Nintendo," Iwata-san added in 2011. The shared opinion between the Nintendo executives seemed to be that if Nintendo properties headed to other devices, fans would no longer exclusively associate those franchises and characters with the hardware that Nintendo manufactures.
Luckily, the Nintendo 3DS hardware sales took off just a short while after these words came out. Thanks to the price drop, new titles such as Mario Kart 7 and Super Mario 3D Land in addition to the holiday season, handheld Nintendo gaming got its mojo back. It looked like Nintendo had made the right decision in choosing to veer away from mobile phones. Even though Nintendo decided not to put games on phones, the company slowly began publishing apps for smartphones.
In 2013, the Miiverse platform expanded to mobile devices. Not a huge deal, right? Social media platforms are huge on smartphones. Well, one little detail of this decision stands out in hindsight. Smartphone users got Miiverse before the app hit the 3DS, signifying a slight change in Nintendo's priorities.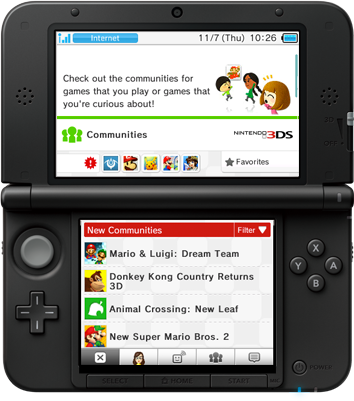 Until 2015, we were still told to believe that Nintendo games would stay away from smartphones. Then, in May of that year, Nintendo rocked the gaming world when it announced a partnership with Japanese smartphone gaming-giant DeNA, revealing that five mobile games would be heading to smartphones in the near future. This announcement was paired with the reveal of My Nintendo, the new rewards plan that would replace Club Nintendo. Clearly, Nintendo decided it was time to jump into the enormous market on the app store. However, Mario was nowhere to be seen in the mobile plans.
We soon learned about three different games that would be heading to mobile from Nintendo: Miitomo, the social network/dress-'em-up app featuring the everlasting Mii characters, and two of Nintendo's powerhouse franchises: Fire Emblem and Animal Crossing. Still no Mario.
Miitomo took off for the first few weeks, with download numbers consistently topping the charts. Eventually, interest in the app waned, and it fell off of the map. New content is continually added to the experience, but does anyone really care that much anymore?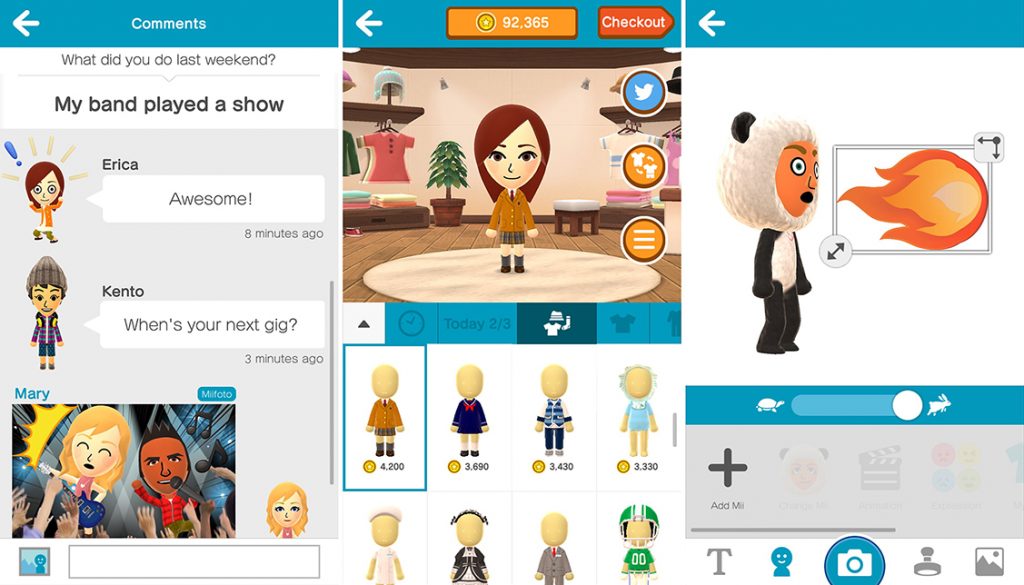 Then came Pokémon GO, the app that took the world by storm. Nintendo only owns a share of the Pokémon franchise, but stockholders didn't seem to care when it came to GO. Nintendo's value skyrocketed after GO hit, and anywhere you went you would see folks trying to catch a new 'mon. I remember hitting up an old timey ice cream joint over summer break, only to find the line wrapped all the way outside. Why? It was a PokéStop! You all saw the news stories: the car crashes, arrests and everything inbetween. It made news on not only local levels, but national levels, as well. Suddenly, not only was Nintendo in the mobile market, it was dominating the market.
Mario is Nintendo. Nintendo is Mario. Before Nintendo announced Super Mario Run, I'm sure many of us were thinking the same thing: "Be careful, Nintendo, because however you handle Mario on mobile could determine the entire future of the company." From the beginning, Nintendo's goal was to make mobile experiences push consumers toward Nintendo's in-house hardware. Everyone was eager to see what kind of experience the most iconic character in the world would debut with on mobile. Nintendo answered with confidence and flair. Making an appearance at the Apple event earlier this fall, Nintendo shocked the gaming world yet again with Super Mario Run, the $9.99 app heading to iOS in mid-December.
For the first time ever, a legitimate Mario platformer is heading to smartphones. Fortunately, the gameplay looks solid, as Nintendo understood that a standard Mario platformer with a virtual D-Pad and buttons just would not work. What we are getting is a new Mario experience made for this platform Nintendo just recently embraced — and that's an exciting prospect.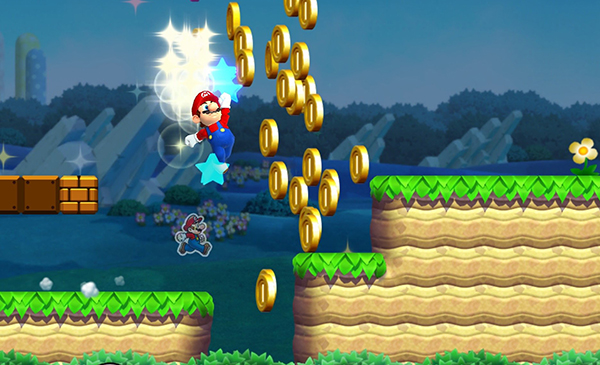 Earlier this week, Nintendo of America boss Reggie Fils-Aime sat down for an interview, something he's done countless times before. He still had a Nintendo-themed pin on his lapel, he still brought his larger-than-life personality, but this time, everything was different. Reggie spent thirty minutes discussing Nintendo's change of heart regarding mobile devices, an idea he'd dismissed just five years ago.
"As we sit here today, literally multiple billions of smart devices are out there in the marketplace," said Fils-Aime. "In places like India, throughout parts of Europe, parts of South America where we don't have a robust dedicated console business. So it really is a different type of opportunity, arguably a mainstream opportunity, that we're looking at now."
In parts of South America, he explained, where everyone has a smartphone, the 3DS costs about three times as much as it does in the United States. It's all about reaching out and drawing in new consumers to the Nintendo brand. What better way to do that than with Mario?
Five years ago, the direction in which Nintendo is now heading seemed impossible. The new mobile plan, along with the Nintendo Switch, will usher in a new era for the Big N. Hopefully this new era will be filled with memorable new Nintendo adventures, plentiful third party offerings, and a new level of success for the company we all love. We should all be on the edges of our seats to see what is coming next, because it's sure to be exciting. After the change of heart regarding mobile, nothing is off the table. After all, a lot can change in five years.
Leave a Comment