More Fire Emblem: Fates and NES Remix badges barrel through the Arcade today. Grab pixel Samus, Donkey Kong and Dr. Mario while you can though, as they're only sticking around until tomorrow!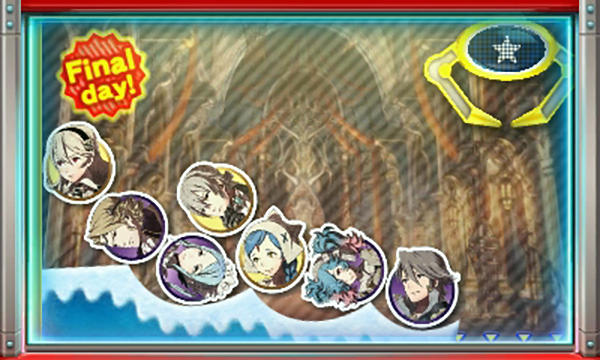 Free play? Nope. Gotta save it for those rainy days.
Practice catcher: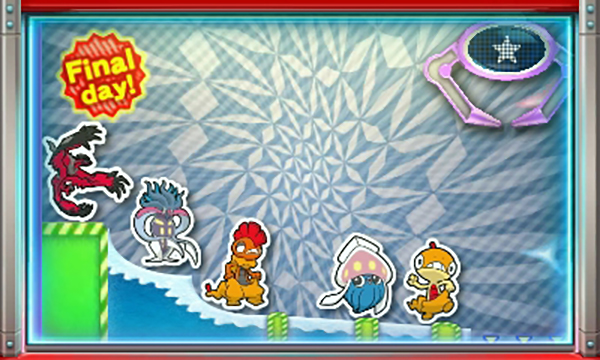 All the remaining Pokémon are heading south for the winter, so catch 'em while you can! Fortunately, there's still plenty of time to party with Nikki and friends in this week's Swapdoodle celebration. Some are even compatible within the Swapdoodle app itself!
Despite Mario's party coming to an end, last week's special theme promotion is still going strong. From now through December 29th at 2:00 a.m. PST, spend just $2 on ten plays to secure this Holiday Super Mario Bros. home theme.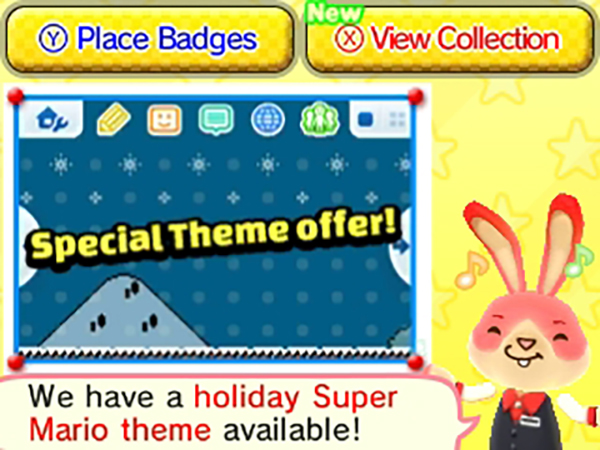 That's all for today! Catch you tomorrow!
Leave a Comment