It's a Swapdoodle shindig in the Badge Arcade this week! Celebrating Swapnote's triumphant return under a new coat of paint a few weeks ago are brand new catchers of Nikki and friends, as well as a plenty of repeats for those who missed out in the past. There's also a horde of returning Pokémon badges to catch, not to mention portraits of Fire Emblem characters. Check out everything new below: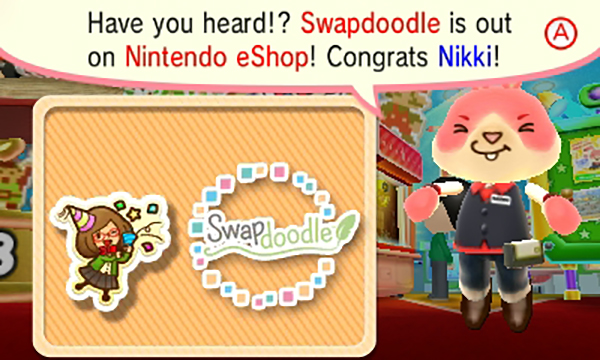 Free play? New week, new free play! Just try not to waste it.
Practice catcher: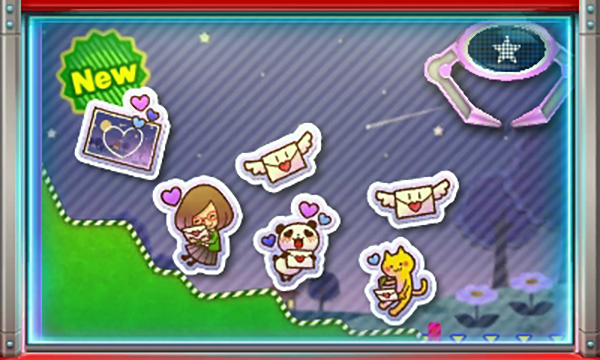 All the Fire Emblem and NES Remix catchers are swapping out of the Arcade tomorrow for something new, so be sure to grab whatever you're missing.
Despite Mario's party coming to an end, last week's special theme promotion is still going strong! From now through December 29th at 2:00 a.m. PST, spend just $2 on ten plays to secure this Holiday Super Mario Bros. home theme.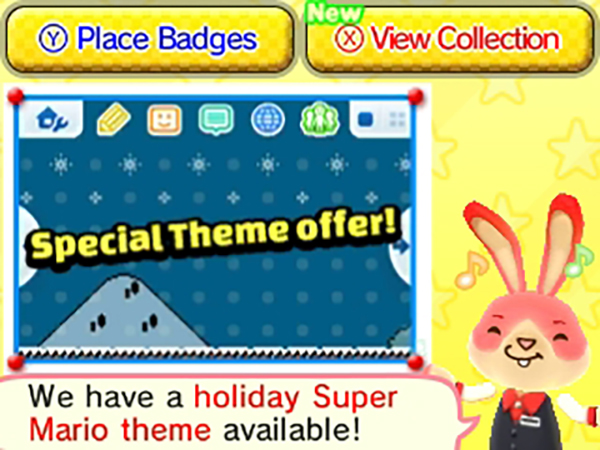 That's all for today! Catch you tomorrow!
Leave a Comment