UPDATE (12/6): The Magearna event is now also live in Europe and Australia! Players from these regions can download the Pokémon by scanning this QR code below. (Please keep in mind that this code appears to be different than the one for North America.)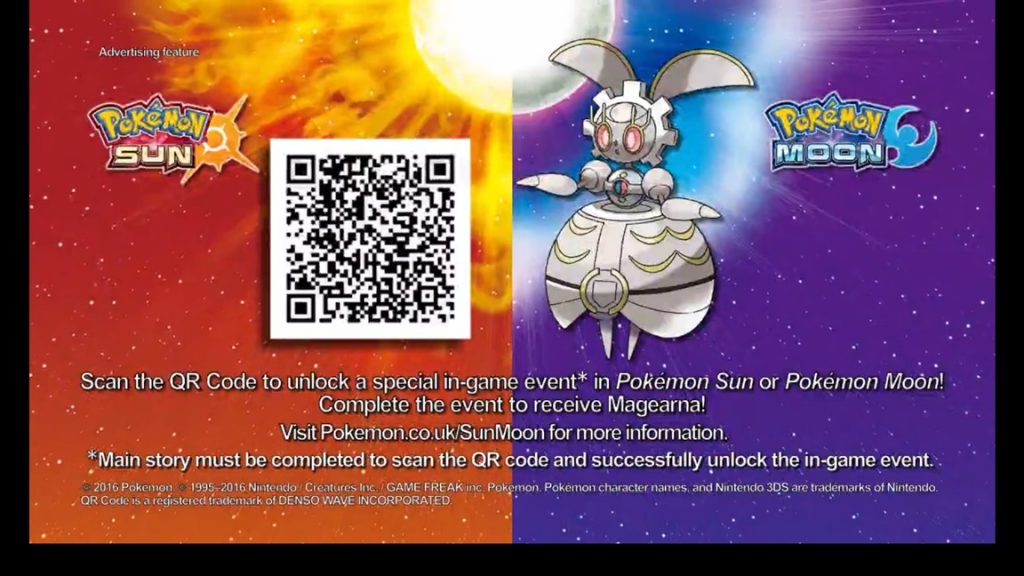 ---
Owners of Pokémon Sun & Moon can now get their hands on the Mythical Pokémon Magearna — though there are some stipulations.
Players can download the Steel/Fairy-type Magearna via the in-game QR Scanner feature by scanning the QR code below.

Unlike Mythical Pokémon events of past games, the Magearna distribution will last indefinitely, as the QR code does not expire.
However, according to the official Pokémon website, there are a few requirements players must meet before attempting to receive Magearna:
1. Complete the main story

2. Choose the QR Scanner function

3. Line up the QR code for Magearna while pressing the R Button

4. Visit the deliveryman at the Antiquities of the Ages shop in Hau'oli City to get Magearna

5. Be sure to save your game!
Leave a Comment