Rumors about Generation II Pokémon making their way to Pokémon GO have been swirling recently, and if recent information from Reddit is to believed, the update containing these Pokémon could be coming very, very soon.
A comment posted on a thread in in r/TheSilphRoad contains so-called "leaked" information from employees of American coffee chain Starbucks, sourced from a promotional memo sent across the company to its workers.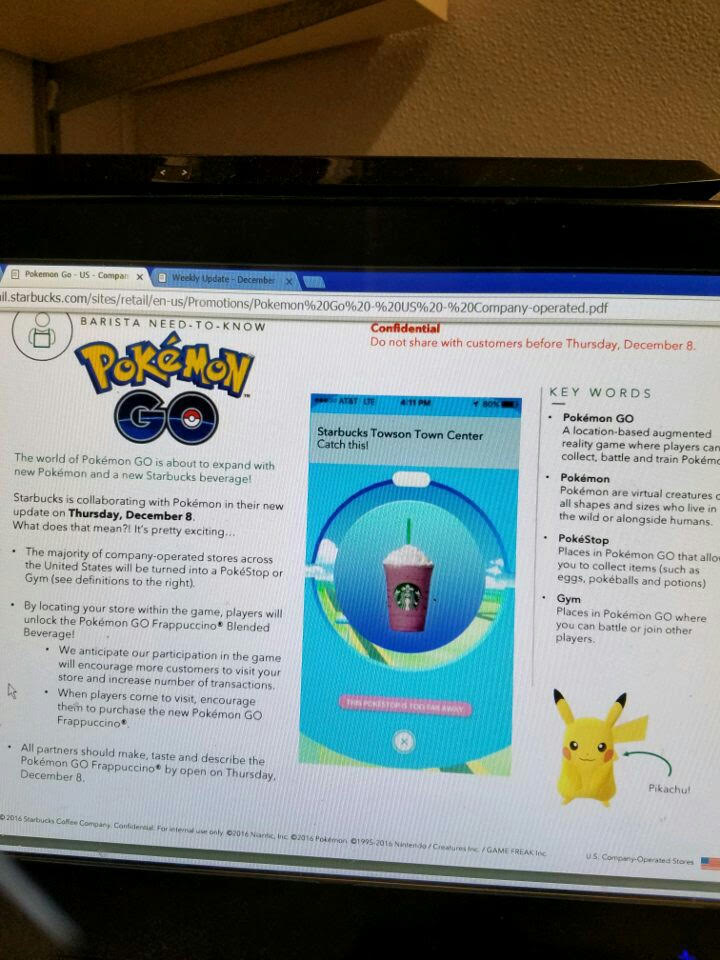 "The world of Pokémon GO is about to expand with new Pokémon and a new Starbucks beverage!" the statement reads, also making note of a "new update" for the app.
According to the memo, "The majority of company-operated stores across the United States will be turned into a PokéStop or Gym."
Players who visit participating Starbucks stores will unlock an in-game "Pokémon GO Frappuccino Blended Beverage," a blended drink designed for the mobile game, which they will also be able to order from their Starbucks.
Code recently found within the Pokémon GO app has pointed to the future inclusion of all 100 monsters first introduced in Pokémon Gold Version and Silver Version.
While the release of the 100 additional Pokémon from Generation II was not explicitly mentioned within the memo, players of the game and news outlets speculate this relates to the both the "new Pokémon" and "new update" noted within the document.
According to the "leaked" files, Pokémon GO players should expect both the update and the start of the Starbucks partnership on Thursday, December 8th.
Leave a Comment