If you happen to be one of the 10 people in the country who still subscribes to physical magazines, then there's a small chance you may have received this past month's Game Informer. If that's the case, then you've probably already seen the one page spread that's now given us more information regarding the upcoming Mario Sports Superstars.
Game Informer has stated that both single matches and tournaments will be available to play in all five sports included within in the game, which are soccer, baseball, tennis, golf and horse racing.
Each game will be played with a captain – Mario, Luigi, Peach, Bowser, and the rest of the major character roster – and their team. The lesser team members will be filled in with characters such as Goombas, Magikoopas and Toads, which is reminiscent of how the teams in Mario Super Strikers were comprised.
Special moves and abilities are also said to make an appearance, which is standard for the majority of Mario sports games (most notably Super Strikers and Super Sluggers).
While these abilities haven't been revealed, I imagine they'll be specific to certain characters and have tide-turning effects.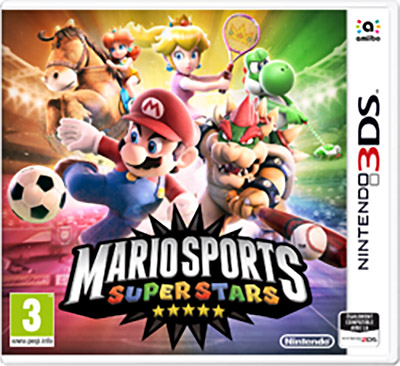 According to Brian Shea, the author of the article in GI, the controls are pretty intuitive and easy to pick up, and each sport within the title is easily understandable within seconds of entering the game. This shouldn't come as much of a surprise, though; Mario Sports games have never been known to be particularly complicated.
Mario Sports Superstars will hit store shelves in the Spring of 2017.
Leave a Comment