Feeling bad for stealing the spotlight all week long, Mega Man has finally made amends with Mario, and both have decided to team up against a common enemy: your wallets! Check out all of today's repeat Reploid and Mario & Friends badges below: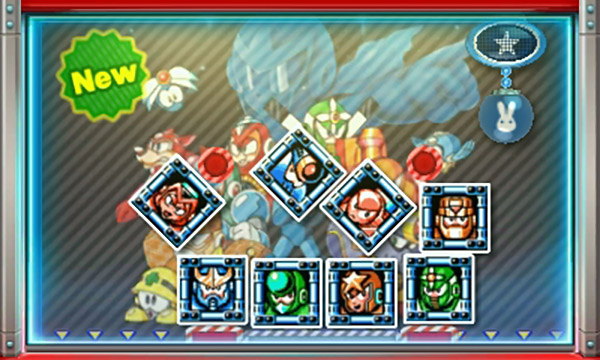 Free play?: Nada. At least the fighting for Badge Arcade supremacy has finally come to an end. Truce!
Practice catcher: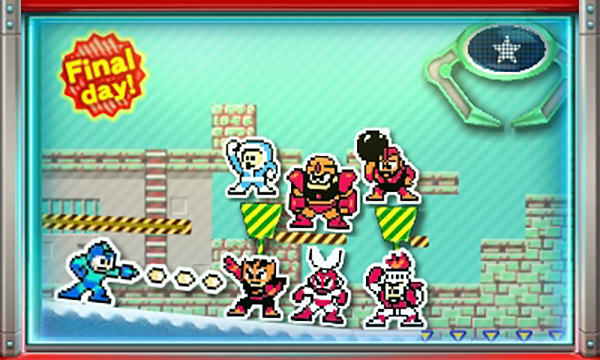 Wave goodbye to all 46 Mega Man boss badges currently wreaking havoc in the Arcade, as they're being summoned back to Dr. Wily's Castle for repair tomorrow morning. Defeat them and gain their power while you can!
What would a Mario party be without a special theme promotion? From now through December 29th at 2:00 a.m. PST, spend just $2 on ten plays to secure this Holiday Super Mario Bros. home theme!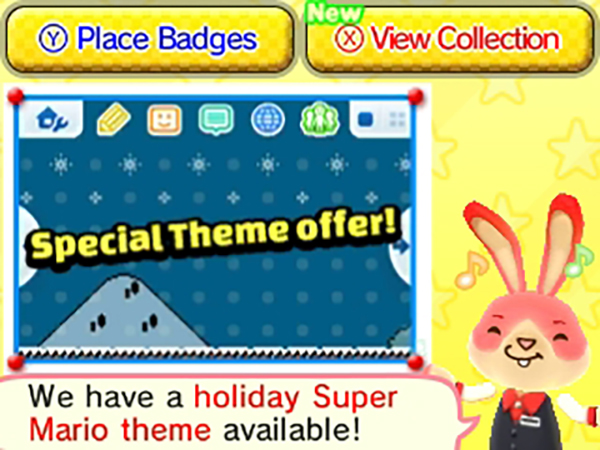 That's all for today! Catch you tomorrow!
Leave a Comment