It appears the latest issue of Game Informer is starting to reach fans' hands and features some all-new information about the upcoming Poochy & Yoshi's Woolly World. According to the article, the title will run at 60fps on the New 3DS and slow to 30fps when played on original 3DS or 2DS systems.
"Though the game originally appeared on the more powerful Wii U, it runs at a smooth 60 frames-per-second on New Nintendo 3DS," writes Brian Shea. "If you have the original 3DS, a Nintendo representative tells me the framerate drops to 30."
Game Informer also provides some additional details about the Yoshi editor included with the game.
Two modes will be present: an easy editor to create simple patterns quickly and an advanced editor to create more intricate designs.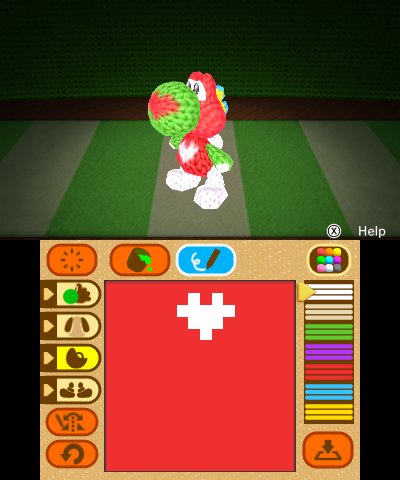 Finally, Game Informer has confirmed that Poochy & Yoshi's Woolly World will not include multiplayer, which may come as a disappointment to some players.
Poochy & Yoshi's Woolly World launches on the 3DS on February 3rd, 2017 alongside the Yarn Poochy amiibo.
Leave a Comment