Talented writer and Pokémon enthusiast Ricky Berg once again ventured out to visit the Pokémon Center for us. And this time, his mission was focused solely on one task: to locate and photograph all of the gorgeous new Sun & Moon merchandise at the Sapporo store. As we mentioned yesterday, December 1st marked the grand re-opening of the Sapporo location, and to commemorate the occasion, the Pokémon Company loaded the store with very exclusive items, many of which are limited in quantity. Also new to the store were several large statues celebrating the release of Sun & Moon.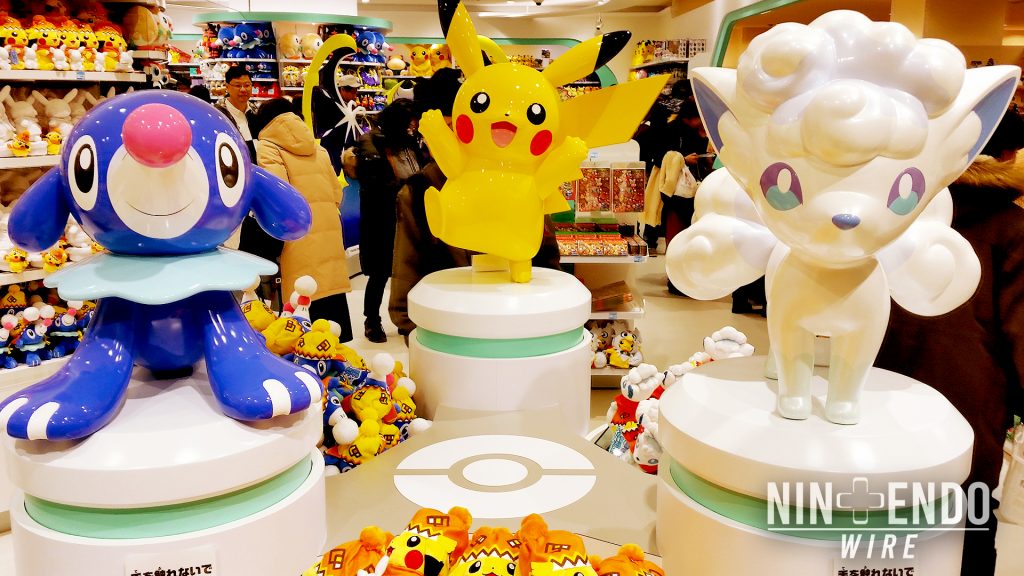 As you can see from Ricky's photos, plushes took over most of the building's shelves, displays and bins. Snow Festival Pikachu, appropriately donned in a Tapu Koko cap and mittens, was just about everywhere, along with Alolan Vulpix, Rockruff, Rotom Dex, Komala, and several other winter themed Pokémon similarly dressed to Pikachu.
Other notable items showcased on the store floor were plush keychains and the ever-present Poké Ball shaped bag Lillie wears throughout the Sun & Moon adventure. As always, the quality of all the items is impeccable!

Needless to say, the trip was a success. We're thrilled that Ricky was able to capture the Pokémon Center on the day one of the grand re-opening when the location is still lush with new and sought after products. He's made note to the Nintendo Wire team in the past that new Pokémon merchandise, especially exclusive and limited merch, tends to disappear from store shelves rather quickly there – understandably. We're forever grateful he took the time to share his adventure with us. May many Pokémon Center trips follow!
Leave a Comment