To close out the year it looks like My Nintendo has gone through a bit of a redesign, maintaining the strong iconic reds while adding a bit more playfulness.
For starters the top of the page stands out a lot more and your Mii will get up to wackier hijinks. Platinum and Miitomo Coins also seem to be combined into one jar, though you can still see the Miitomo coin count if you click on them.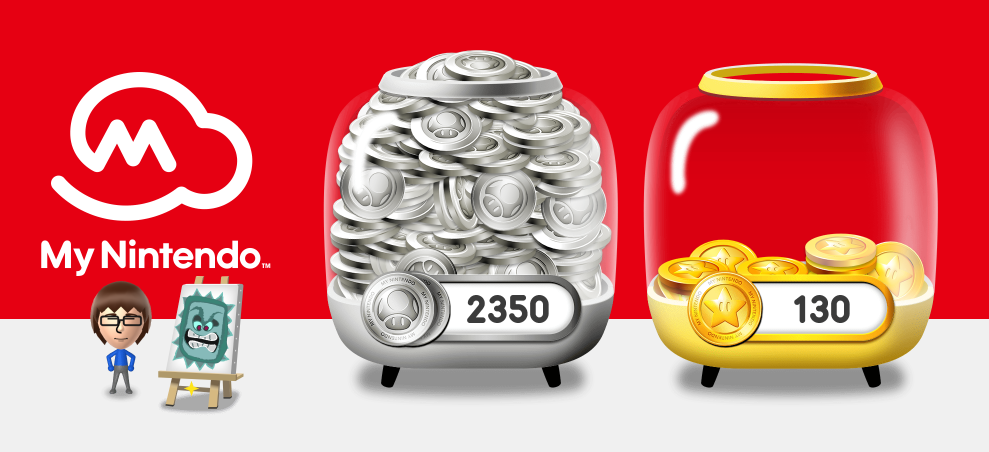 Another visual change is toward the footer of the page, which has a new section titled "Nintendo smart-device apps". As of right now it just features Miitomo but it's quite obvious that Nintendo will add in Super Mario Run and future mobile releases to this section over time.
One of the other changes is more behind the scenes – you can now set a unique User ID. Simply access your Nintendo Account and select the User ID tab on the side. This will make log-ins easier and it's possible it will even be your username for the Switch and mobile games in the future, so be sure to snag your usual username as soon as possible before someone else takes it.
Likewise there are now child accounts which allow children under the age of 13 to access My Nintendo content. This requires a $0.50 transaction to verify consent.
That should be everything, but if you discover any other secrets be sure to let us know in the comments!
Leave a Comment