With Pokémon Sun & Moon now on shelves and in our hearts, I decided a trip to the Pokémon Center was in order. I was greeted not only by the pre-existing plushes (with Rowlet completely sold out), but also a second wave of plushes, as well as plenty of brand new merchandise celebrating the new games and the Alola region.
Let's take a look at what was on display! And make sure to keep in mind that the plushes will most likely make their way to America in the near future.
While the starters already had representation, a series of much larger plushes was on site and were begging to be picked up. Multiple people visiting were carrying these oversized, huggable things around, with few actually on the shelves. About three times the size and price of the existing plushes, these larger versions are ideal for more dedicated collectors while still acting as fun options for decor. There were also smaller, palm-sized varieties available, perfect for clipping to a bag or rearview mirror. If I didn't already have my larger sized Rowlet, its smaller design would have been a definite buy for me, and the best way to show off my favorite starter this generation.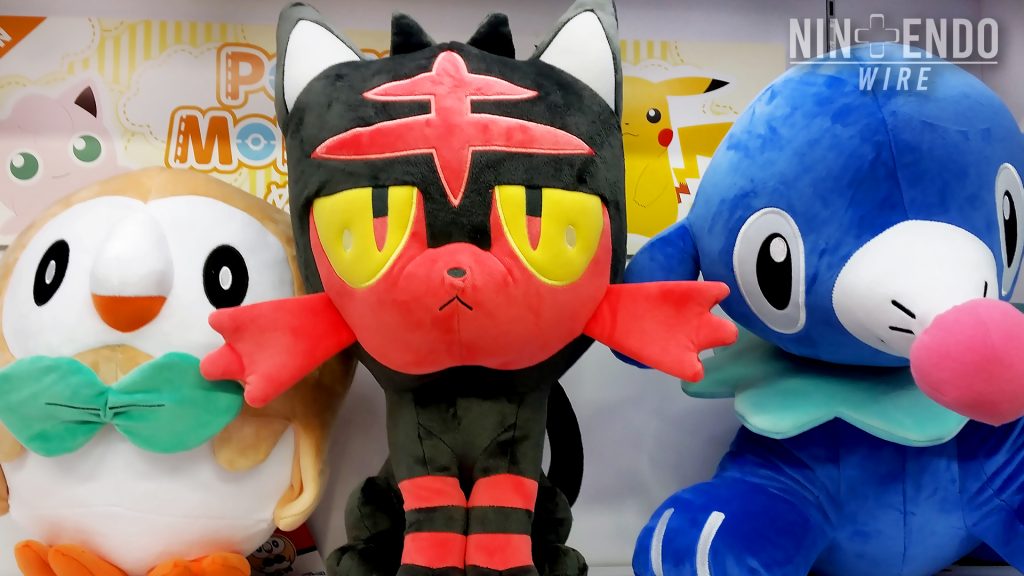 As for the more standard sized varieties, I was greeted by Rockruff, Pikipek, Komala, Togedemaru and the Rotom Pokédex. All of these were of the same quality of the existing line and it took a lot of willpower to not walk out with a Rockruff along with me. The Rotom Pokédex was another surprisingly standout piece, as I hadn't expected to like it as much as I do now. Knowing it's going to see support like this is a pleasant surprise, to say the least.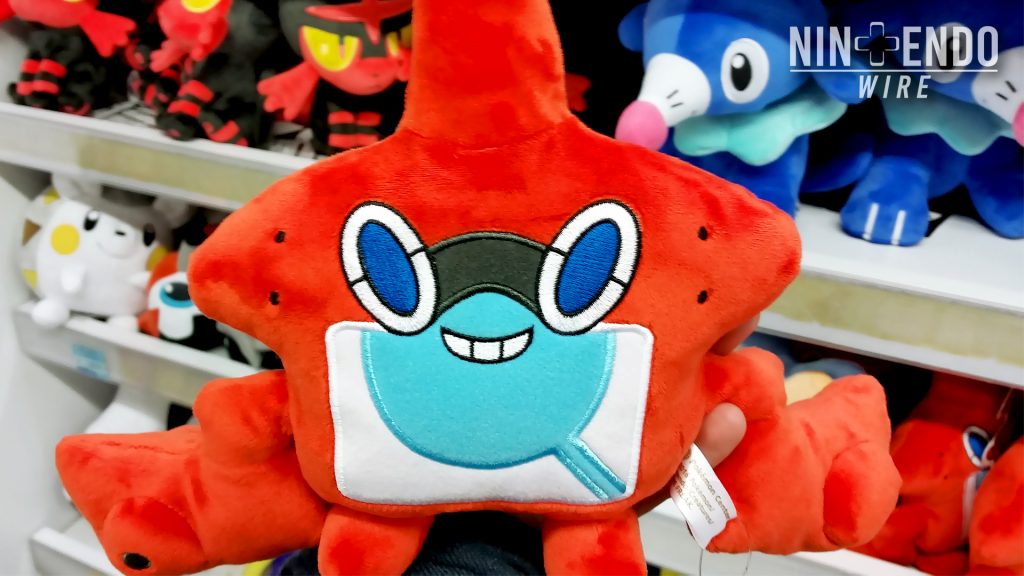 The love for the starters wasn't limited to plushes, with plenty of stickers, notebooks, and other school related items featuring their smiling faces. My personal favorite was a selection of smaller sized cups of them, perfect for a quick cup of Tapu Cocoa in the evening. There was also a promotional set of Pokémon cards featuring them – and the ever present Pikachu. The cards featured shining borders and were definitely were easy on the eyes with the art being simplistic but visually appealing.
Speaking of visually appealing art, a special print featuring the default trainer designs and plenty of Alolan Pokémon was also available. The same design found its way onto a stylized tote bag, where the letters for "Welcome to Alola" featured the design on a natural background. It was a nice touch, and the art itself was well done and evocative of the region.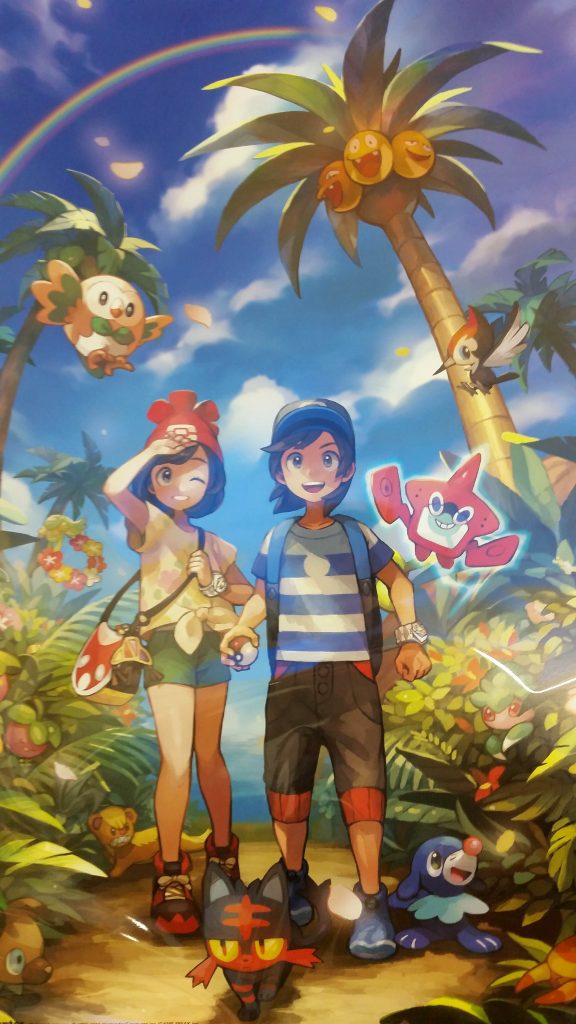 Last up are a series of bag clips (or keychains), with plenty of Alolan Pokémon shown off. Not only were there the starters and legendaries, but Alolan Raichu, Vulpix and Sandshrew all got a chance to shine here. The one that really stood out was modeled after the special charm used to show a trainer taking part in the Island Challenge. Found on your player character's bag in-game, there's now a real life version ready and waiting for you.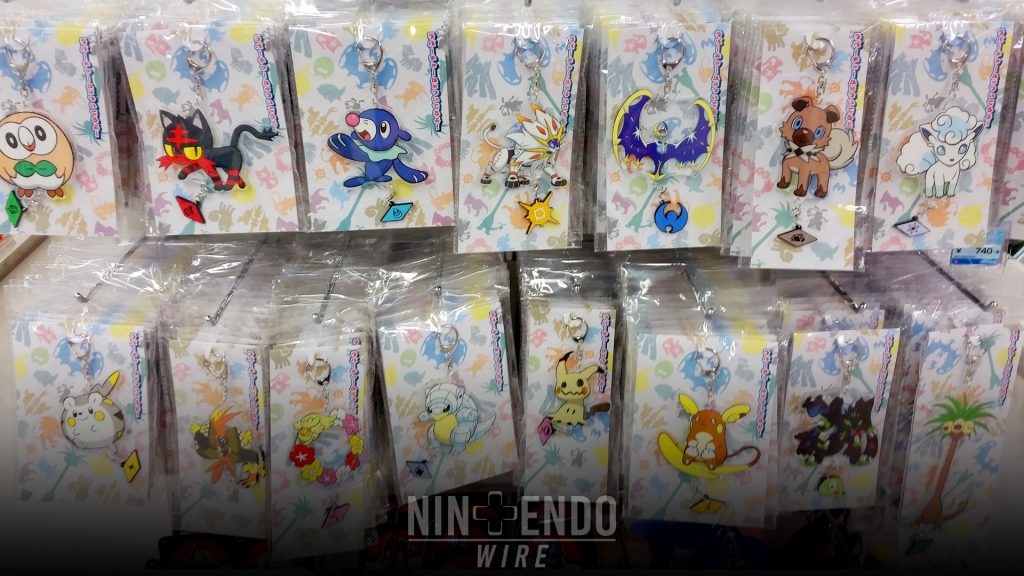 This is just the beginning of what I'm sure is going to be a long series of new merchandise for the series. With new Pokémon and characters to represent, it's going to be an exciting few months as more and more find their way onto store shelves and online.
Gallery
Leave a Comment