Try not to pout or cry because Jingle is coming to town today to spread some holiday cheer in the Badge Arcade! He brings with him the perfect Snowman family, a buttload of illegal fireworks and the creepy, unholy abomination that is Pietro. My guess is he's filling in for Krampus this year.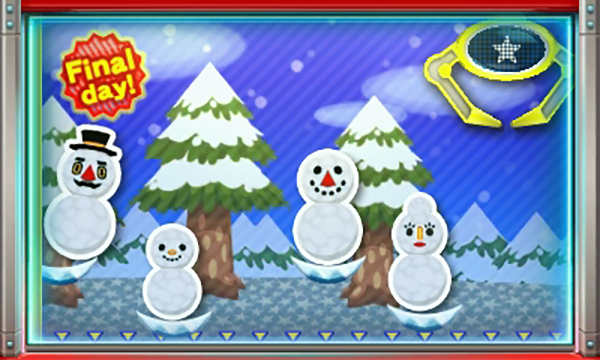 Free play?: Not today, but it's never too late to ask for some from good ol' Krampus (hide your kids)!
Practice catcher: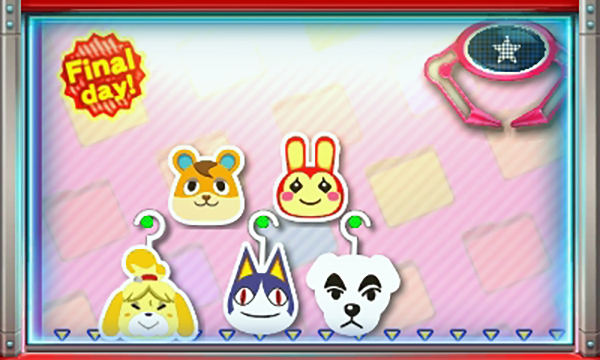 Every single catcher in the Arcade is moving in the morning, so make sure to convince them to stay in your collection before they hitch the next train out of town!
Today is also your last chance for this week's special theme promotion! Make sure to spend at least $2 on ten plays before 2:00 a.m. PST tomorrow morning to secure this Animal Crossing holiday home theme.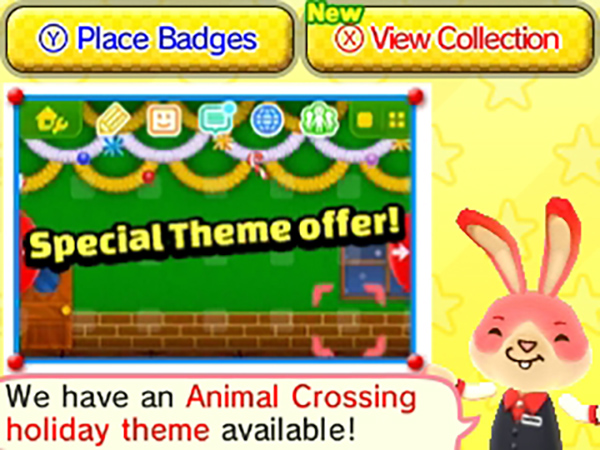 That's all for today! Catch you tomorrow!
Leave a Comment