A few of the newest Pikachu plushes from Japan have officially landed at Nintendo Wire headquarters, and I couldn't be more excited about them! Included in the trio are the Mario and Luigi plushes, alongside the beautiful Snowseason Pikachu from one of the two collections from the winter Pokémon line.
Mario and Luigi Pikachu
Mario Pikachu and Luigi Pikachu were bound to happen someday… and boy, am I happy the Pokémon Center decided to make it this month! There's really no better way to commemorate beloved franchises – Pokémon and Super Mario Bros. – other than by mashing up the two with a freakin' adorable plush duo.
Each Mario themed plush stands roughly 8.5″ tall (ears included) and costs 2,200 yen ($20 USD). Pikachu's body (for both plushes) is made of a soft, velvety material, while the hat, blush, shirt and shoes are more felt-like. The overalls are made out of a very appropriate faux denim.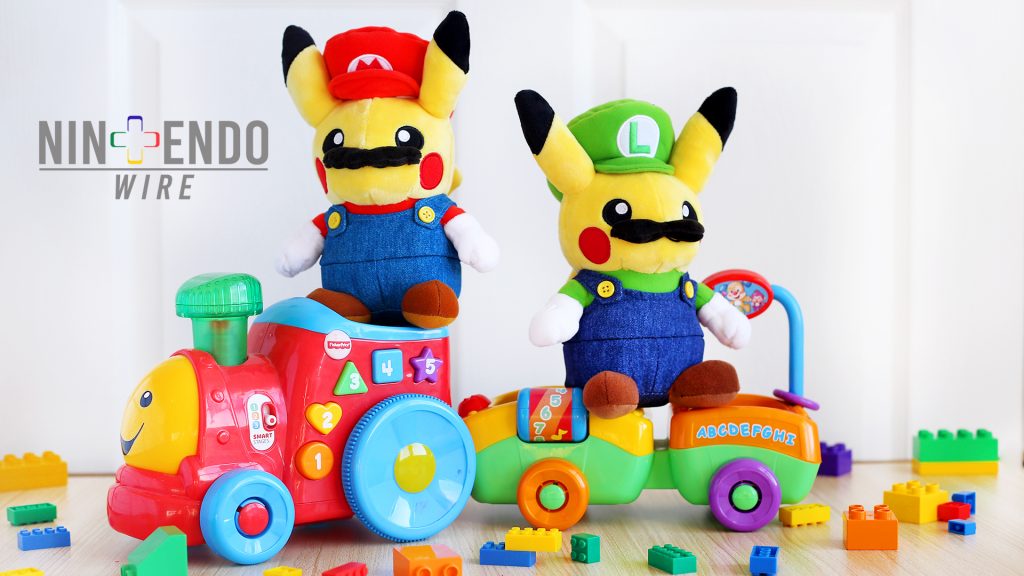 Seeing these two side by side is a treat, I won't lie. Once again, the Pokémon Center has given us gold when it comes to quality merchandise. Personally, I'm looking forward to future mashups from the Mario Bros. series. And yeah, I'm totally talking about a Princess Peach Pikachu!
There's no word yet when it comes to these two coming West, so your best bet is to import them… or become friends with someone who lives in Japan so they can send you boxes filled with Pikachu presents.
Snowseason Pikachu
Up next is my personal favorite of the three new plushes. As much as I adore Mario and Luigi, the elegance of Snowseason Pikachu is where it's at for me. Delicate, holiday themed, and sweetly luscious in both design and material, it's safe to say that this this Pikachu has somehow made my heart melt – despite his snowy exterior.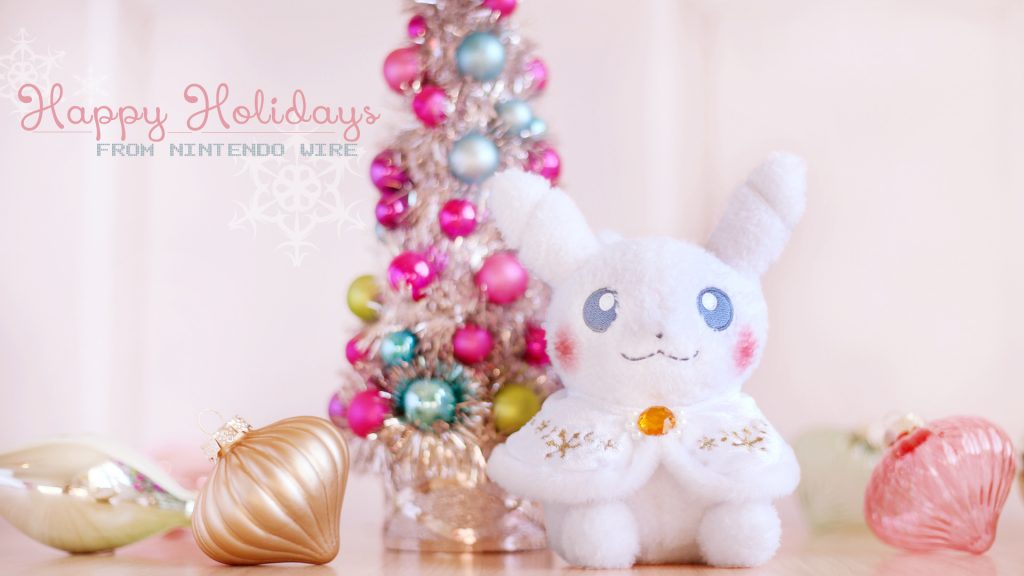 This little angel in plush form stands about 7.5″ tall and has a price tag of 1,500 yen ($14 USD). Pikachu's body is made out of a luxurious and fluffy snow white material. His fur shawl has gold snowflakes dancing around the edges of it, all of which sit on top of a fluffy white line of fur along the edges. This ensemble is clasped with not only a large gold jewel, but six faux pearls– a rather exquisite detail, if I do say so myself.
One of the most striking features on Snowseason Pikachu is the addition of the rosy blush on his cheeks. The deep contrast against his icy blue eyes, nose and mouth (all stitched on) makes everything about his face pop with a seasonal snowy glow.
At this point in time, there's been no official word of this particular plush making its way West. Two different collections have been available in Japanese Pokémon Centers for the past two weeks, one being a very light, pastel themed series and the other showcasing a bolder, brighter line of merchandise. A few items from the latter have made their way to the U.S. Pokémon Center a few days ago.
And for your viewing pleasure, here's the art from both collections!

Once again, this plush, and the previous two, exceed my expectations when it comes to products from the Pokémon Company. It's definitely making this wintry season all the more special. I already can't wait to see what else is coming in time for the holidays. In the meantime, I hope you enjoy these photos of cute Pikachu plushes!
Leave a Comment