In celebration of tomorrow's release of Pokémon Sun & Moon, the Badge Arcade is chock full of… Animal Crossing badges? Can't say I saw that one coming. Adding salt to the wound, all of today's catchers are repeats of older badges, so it looks like fans of the absentminded, super chill Harvey will have to wait a while longer before they can add his mild-mannered face to their collections. Fortunately, there are at least a few Pokémon badges featuring Kanto starters, though sadly nothing from the Alola region. Check out everything that's new in the gallery below: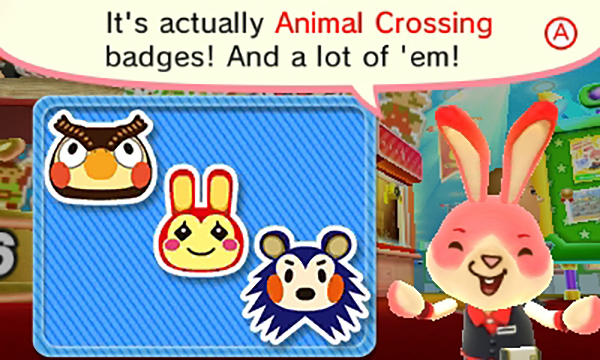 Free play?: Yup! Now run for it Charlie! Run straight home and don't stop until you get there!
Practice catcher: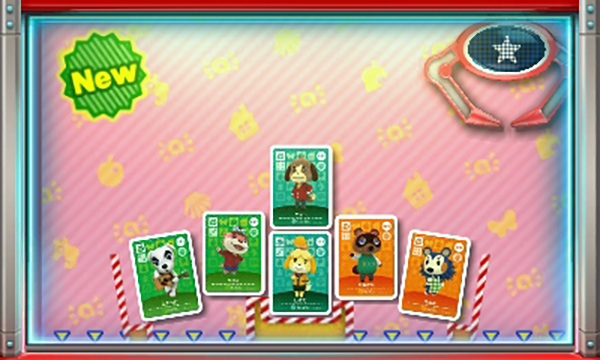 Two of the holiday themed Animal Crossing catchers and the Cat Mario Show badges are pouncing out of the Arcade tomorrow, so be sure to nab anything you're missing.
An Animal Crossing celebration wouldn't be complete without a special theme promotion by its side! From now until November 24th at 2:00 a.m. PST, spend just $2 on ten plays to secure this Animal Crossing holiday home theme: perfect for all the current Christmas themed badges available.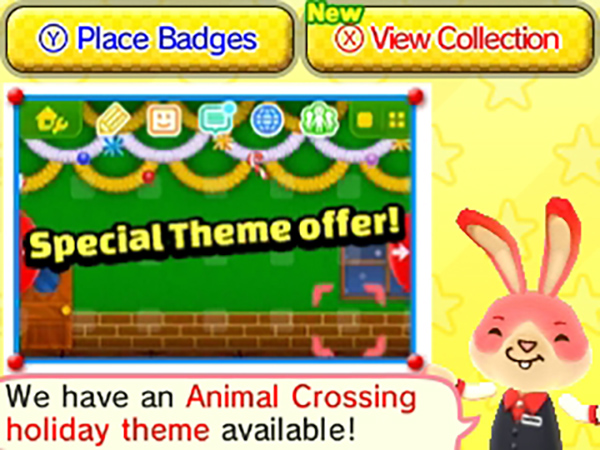 That's all for today! Catch you tomorrow!
Leave a Comment