If you haven't done so already, make sure to enter Nintendo's Holiday Sweepstakes for a chance to win one of four themed prize packages. Among the packs are Mario, Pokémon, Zelda and Animal Crossing – and all four include at least one 3DS. Games and amiibo are among the other items.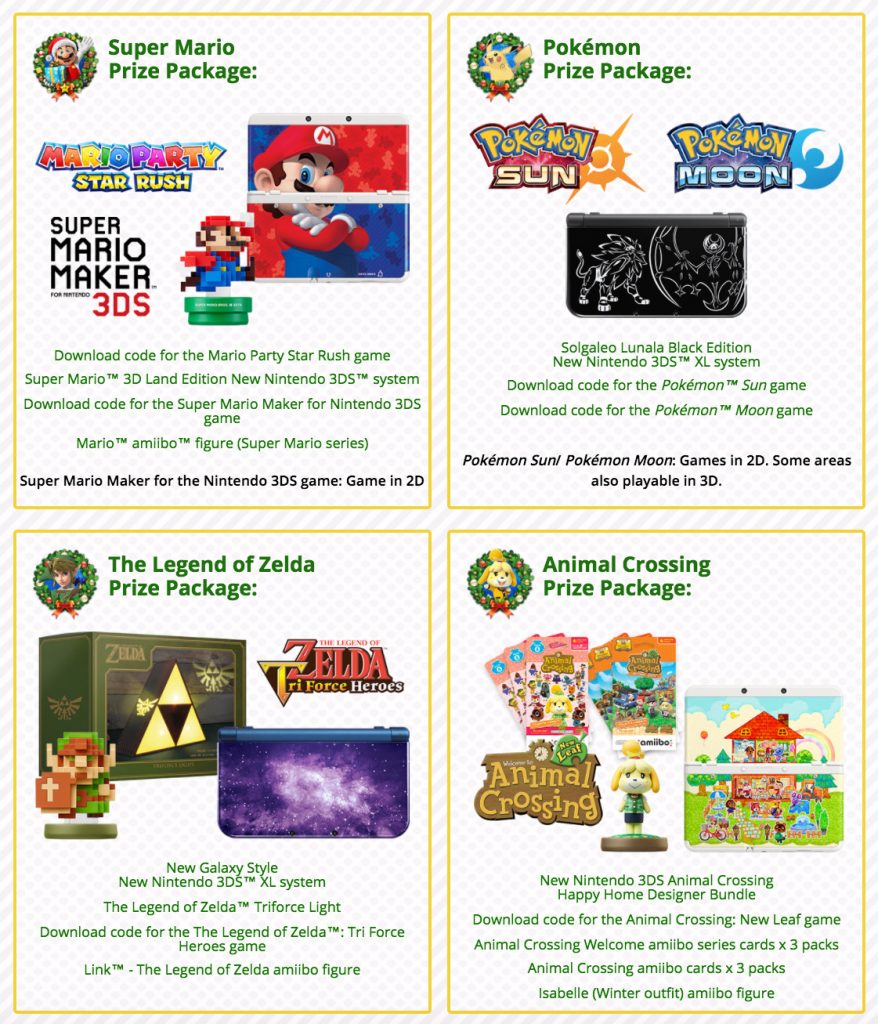 Got a favorite? Make sure to enter to try to win it!
Entry itself is extremely simple, too. Just head over to the Sweepstakes page and click 'Enter now'. You'll be directed to a page where you can select five of your favorite Nintendo products listed on the page. After you choose your favorites, check the 'I'm not a robot' box and hit 'Submit entry'. You can even double your chances by sharing the page on Facebook. Entry closes at 2:00 p.m. PST on November 21st.
Good luck to all those who enter. And happy holidays!
Leave a Comment