As it turns out, the Edge Joystick by EMiO actually doesn't work with the newly released NES Classic Edition. After testing out the product, Redditor sakipooh has reported that the joystick is only compatible with Wii and Wii U Virtual Console games.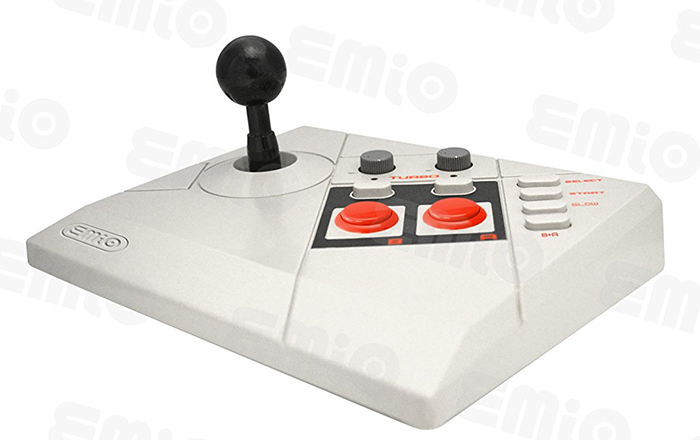 There are several places in the joystick's advertising that claim the product will work with the new mini console. As the Redditor points out, the packaging for the joystick states that it will function properly with the NES Classic. A full color cheat code book included in the pack also makes sure to specifically mention all the games included with the NES Classic.
The Amazon listing for the joystick is also still advertising the product as being a helpful way to enjoy the new mini console:
The NES Classic Edition Comes with only one game pad, definitely a player 2 joystick is mandatory. Replaying the classic games are even better using this cheat arcade joystick. The hardware gives you the power of turbo fire, a necessity for the classic games. Built-in smart programming allows you to customize the intensity level of turbo fire. As a secret weapon, the controller has a slow motion button, that slows the action on screen. The package is bundled with a CHEAT CODE book, which includes Secret Tips or Game Unlock Passwords for all 30 of the included games. Get the gamer's Edge Joystick and get ahead of the game.
It sounds like retailers are aware of the issue, as another Redditor in the same thread mentioned above has claimed that they received a recall notice through email for the joystick from Best Buy.
Needless to say, the news comes as a disappointment! This addition would have been a nice way to utilize Nintendo's popular mini version of a beloved console.
Leave a Comment