November 18th, the release of Sun & Moon, is fast approaching and it seems like retailers are getting in on the excitement. The Pokémon Company has announced that Target locations will be holding a Pokémon Sun & Moon event this Saturday, November 19th, from 11:00 a.m. to 2:00 p.m. Those who attend will be treated to an adorable Pikachu TCG card and a Pokémon Sun & Moon poster.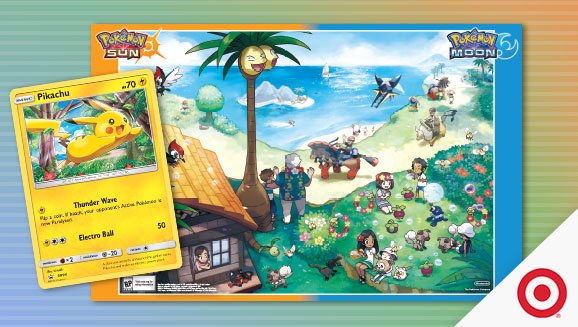 It doesn't appear that you need to purchase a copy of the game in order to pick up the freebees so those who pre-ordered at other locations should be good to go!
What do you think? Will you be able to put your copy of Sun or Moon down long enough to take part in the festivities? Let us know in the comments below.
Leave a Comment