More new rewards have been added to My Nintendo's offerings this month – and this time, it's all about Metroid.
The Metroid theme already released in Europe and Japan has finally made its way to North America. Decorate your 3DS home menu with Samus alongside a striking orange palette for your upper and lower screens. You can pick up this beauty in the 3DS Theme Shop by shelling out 200 Platinum Points.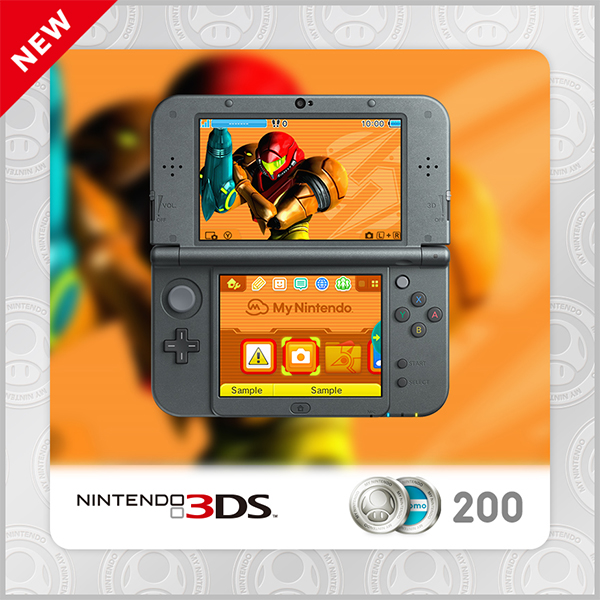 Other rewards include a handful of Metroid discounts for several games:
Nintendo's been giving us a steady stream of rewards this month. You can check 'em all out on the official My Nintendo rewards page!
Leave a Comment