The release of the 3DS port of last year's Super Mario Maker is just under a month away. If you're in the UK and are interested in the game you may be in luck for some added goodies, as Nintendo is offering a variety of pre-order bonuses via several retailers.
First is the official Nintendo UK store, which has three different options – a notebook, some coasters or a mug which you can decorate with stickers. By ordering Super Mario Maker for 3DS you can also take advantage of discounts on a retro-styled t-shirt or Question Block storage tin.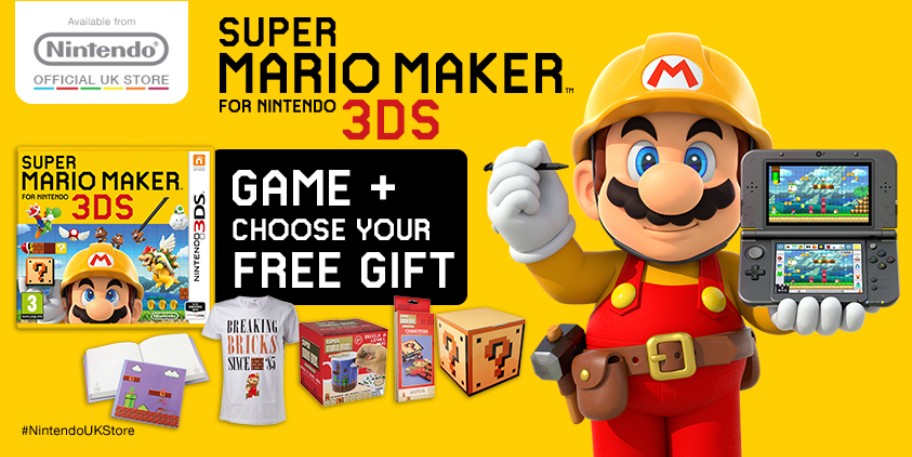 Next up is GAME, which is including a set of Super Mario Maker magnets, which will no doubt let you transfer your level making skills to your fridge door. Meanwhile Smyths Toys has some badges, while Argos has a double sided A3 poster with some unique art.
Of course its worth noting that Super Mario Maker for 3DS is relatively pared down compared to the Wii U original, as it's missing the online upload feature. You can still play online courses and share levels with local friends, but it is a notable omission if you want your levels to be played the world over.
Super Mario Maker for 3DS launches in both Europe and North America on December 2nd.
Leave a Comment