Here's a fun tidbit of info for new and old Animal Crossing players: Thanks to the big update Nintendo gave us a few days ago, we can now customize the standard New 3DS and Wii U in New Leaf. These two newly added items can be picked up in the RVs of villagers who visit the town after you tap in certain amiibo. For these particular examples in this article, we used the Villager amiibo to get the 3DS and Rover to acquire the Wii U.
After tapping in the amiibo and buying the New 3DS or Wii U using MEOW Coupons, simply head over to your town's Re-Tail and speak to Cyrus, that adorable blue alpaca who has a passion for customization projects. Choose one of the items and walk through the usual customization process with him.
New 3DS customization
You have the option to change both the color (black or white) and the cover plate design. For the cover plates, you can go a couple directions design-wise. Letting Cyrus pick a design for you will give you a solid color (black or white) that matches the color you chose for the shell of the system; or you can simply have him add polkadots that will match the chosen color. If you want to get a little more creative, you can apply a shirt pattern or a design from your Saved Patterns folder.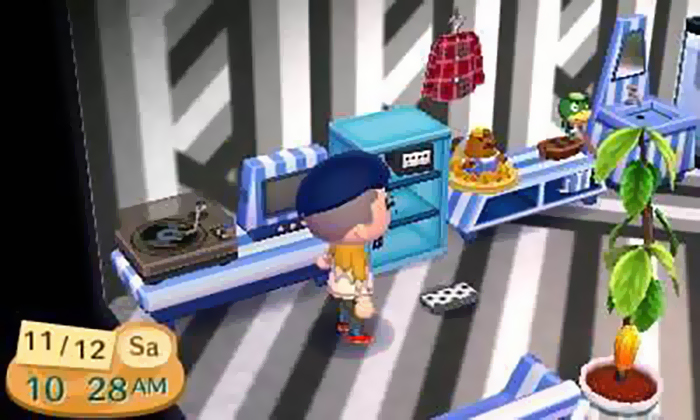 You can follow the process below in the screenshots!

We'd like to point out that not every New 3DS is customizable in New Leaf. There are two different versions of the handheld: one basic system with plain cover plates and another system decorated with a character's face. You'll want to make sure you bring the basic system that does not have a character on it to Cyrus. It's the only one that he'll offer to customize for you.
Wii U customization
Customizing a Wii U is a lot more basic. There are no design options to apply to the system; you just have the freedom to choose white or black – kind of like in real life. Easy peasy!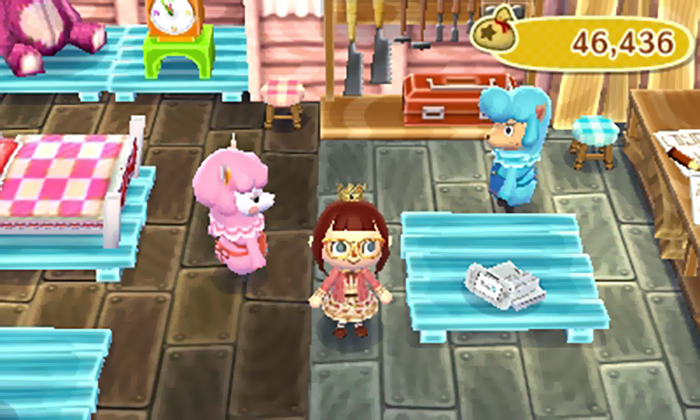 We've always loved having the ability to personalize our homes, but decorating them with custom Nintendo consoles somehow makes designing rooms even more fun. Have fun, villagers!
Leave a Comment