UPDATE: Nintendo of Canada has also announced that a Black Friday deal will be available in the region. Starting on November 25th, Canadian shoppers will be able to purchase the black or white standard New 3DS for $139.99.
Attention Black Friday shoppers, get a New Nintendo #3DS in black or white for just $139.99 starting 11/25! https://t.co/ox7z0NQTPW pic.twitter.com/ejAGzyXrn7

— Nintendo of Canada (@NintendoCanada) November 7, 2016
---
The New 3DS looks to be getting a sizable discount on one of the biggest shopping days of the year. Nintendo will be releasing two New 3DS consoles this Black Friday for the low price of $99.99!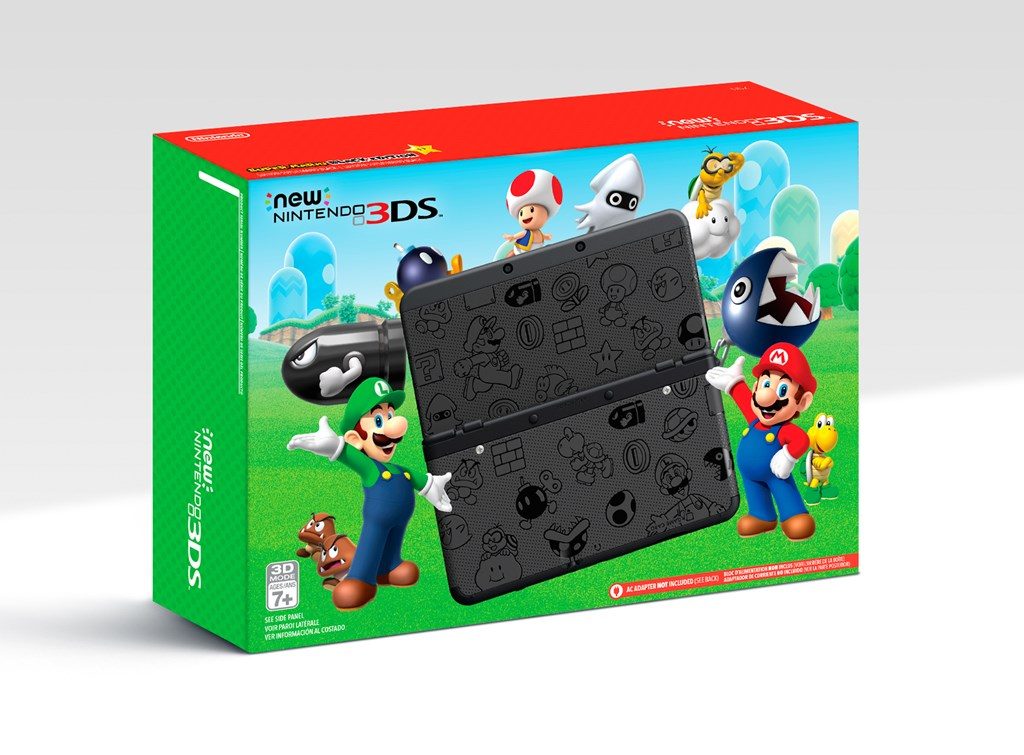 A black New 3DS will finally make its debut in the US with a stylish black Mario themed cover plate alongside a white console with a set of white Mario themed plates. The consoles won't come bundled with any software, but for $99 you can't go wrong.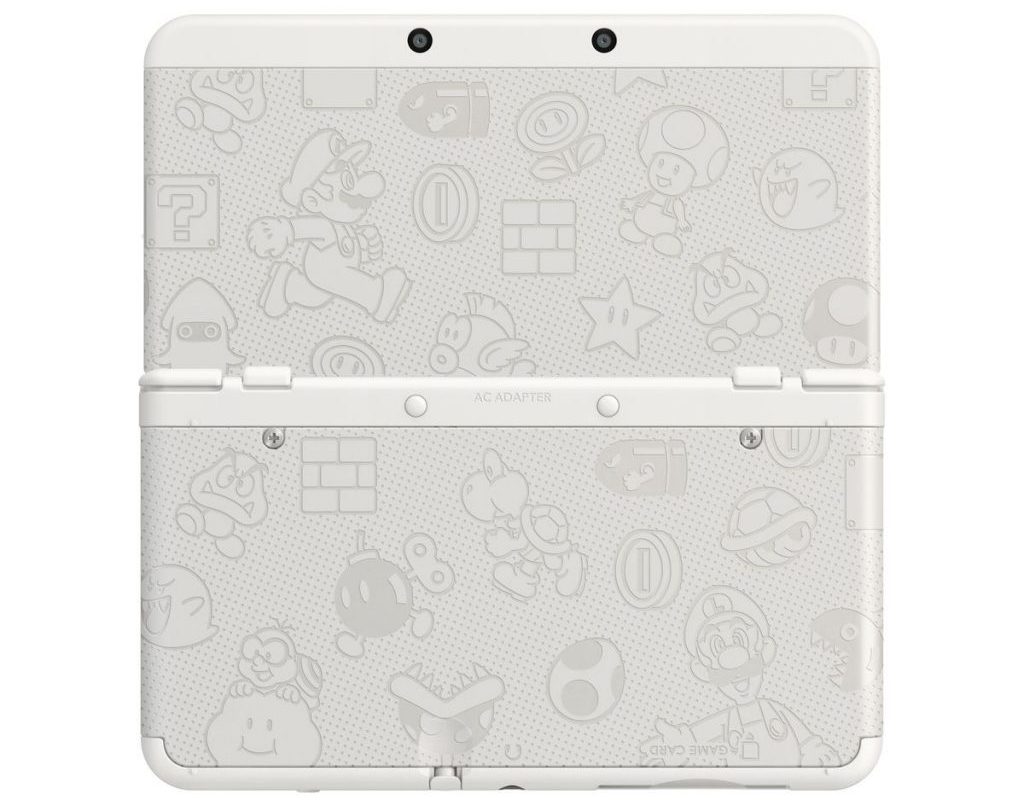 Expect to see the new console in stores starting November 25th. You can read the full press release below.
REDMOND, Wash., Nov. 7, 2016 – It's a deal spelled out in black and white: For the first time ever, Nintendo's popular hand-held New Nintendo 3DS video game system will be offered at a suggested retail price of $99.99. Two special-edition models – one black, one white, both featuring Mushroom Kingdom characters and imagery – will be available starting Nov. 25. This system, along with great software, will appeal to gift-givers and value shoppers alike.

"Nintendo has some of the best gifts for the holiday season," said Doug Bowser, Nintendo of America's Senior Vice President of Sales and Marketing. "Whether you're looking for games for the whole family, or a cool new system at a great value, Nintendo has you covered."

Once shoppers pick the system, the next step is to load up on great games. Fortunately, the Nintendo 3DS family of systems library is massive, and has options for every type of player. Some of the new and recently released games available during the holiday season include Mario Party Star Rush, which launched Nov. 4; Pokémon Sun* and Pokémon Moon*, which launch Nov. 18; Super Mario Maker for Nintendo 3DS** which launches Dec. 2; and both YO-KAI WATCH 2: Bony Spiritsand YO-KAI WATCH 2: Fleshy Souls, which are now available. Shoppers can find more holiday game recommendations along with special offers, bundles and discounts by visiting Nintendo's official Holiday Gift Guide.

Fans who want to build up their Nintendo 3DS game libraries can turn to evergreen classics like Animal Crossing: New Leaf, Mario Kart 7, Super Mario 3D Land or The Legend of Zelda: A Link Between Worlds. At the same time, they can look to the future, knowing that a new Pikmin game for Nintendo 3DS, Ever Oasis and Dragon Quest VIII: Journey of the Cursed King are on the way in 2017.

Remember that Nintendo 3DS features parental controls that let adults manage the content their children can access. For more information about other features, visit http://www.nintendo.com/3ds.
---
Leave a Comment