It's only been one day since Animal Crossing: New Leaf – Welcome amiibo officially launched and already we're discovering amazing features! During yesterday's Direct, the Hello Kitty amiibo cards were sadly absent from the U.S. stream, which leads us to believe we won't be seeing them in North America anytime soon. But fear not! Nintendo Wire writer, Ricky Berg, who also happens to reside in Japan, managed to pick up a few of the Hello Kitty amiibo card packs from his local 7-Eleven and tested them out for us. Lucky for him, and everyone else who's been dying to know what the cards look like, he was able to score the entire series after opening just three packs. Have a look!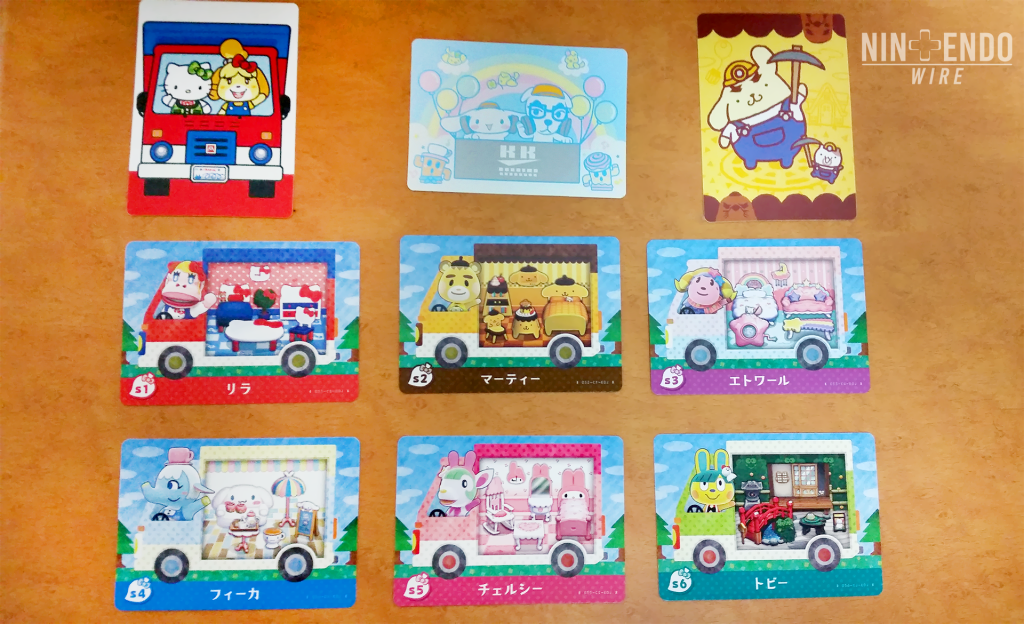 We're happy to report that Japanese region Hello Kitty amiibo cards do, in fact, work in the American version of the game. Sadly, these cards are exclusive to 7-Eleven stores in Japan, so getting your hands on some might prove to be a bit tricky.
Stay tuned to Nintendo Wire for a special unboxing video of the Hello Kitty amiibo card set in the near future.
Leave a Comment