Mark your calendars, folks, because Nintendo has just announced a Mario Party Star Rush Twitter event scheduled for tomorrow, November 3rd, at 12:00 p.m. PST | 2:00 p.m. CST | 3:00 p.m. EST.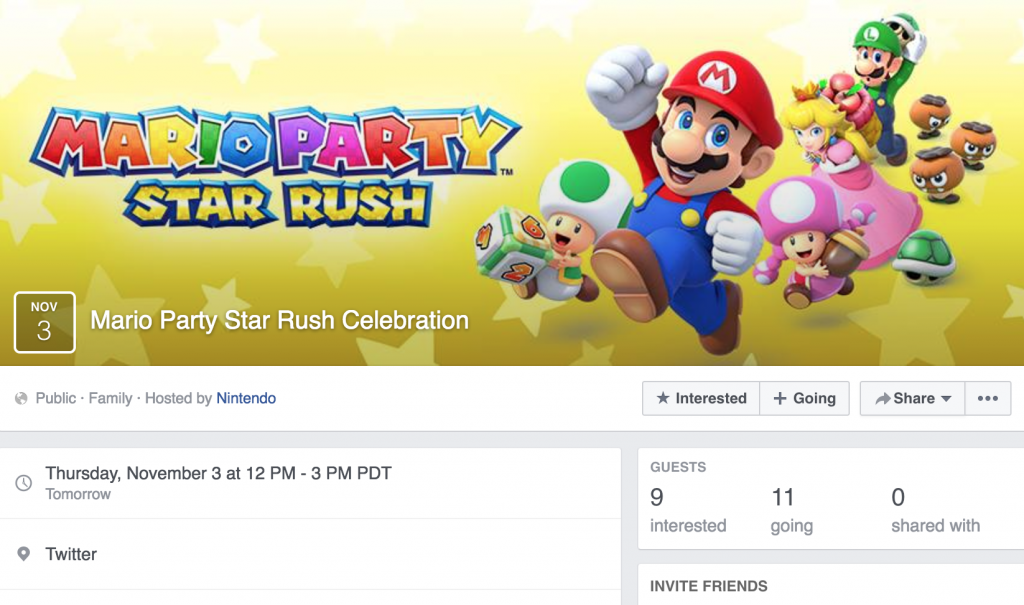 You can see all the specific details on the Facebook event page created for the promotion, but don't tune in to Facebook tomorrow – the the event will exclusively be taking place on Twitter.
You may remember Nintendo doing similar things for other games in the past, and my guess is that this will run almost exactly the same. Plus, Nintendo has made the promise of trivia and prizes, so there's really no reason you shouldn't show up. Oh, and expect a special appearance from Toad, too.
If that hasn't already grabbed your attention, though, anyone who participates during the event will be entered for a chance to win a Mario Party Star Rush prize pack, which includes a New Nintendo 3DS XL, the upcoming game, and perhaps most importantly, a Waluigi amiibo! You'll get Mario, too, but that shouldn't even matter when Waluigi is involved.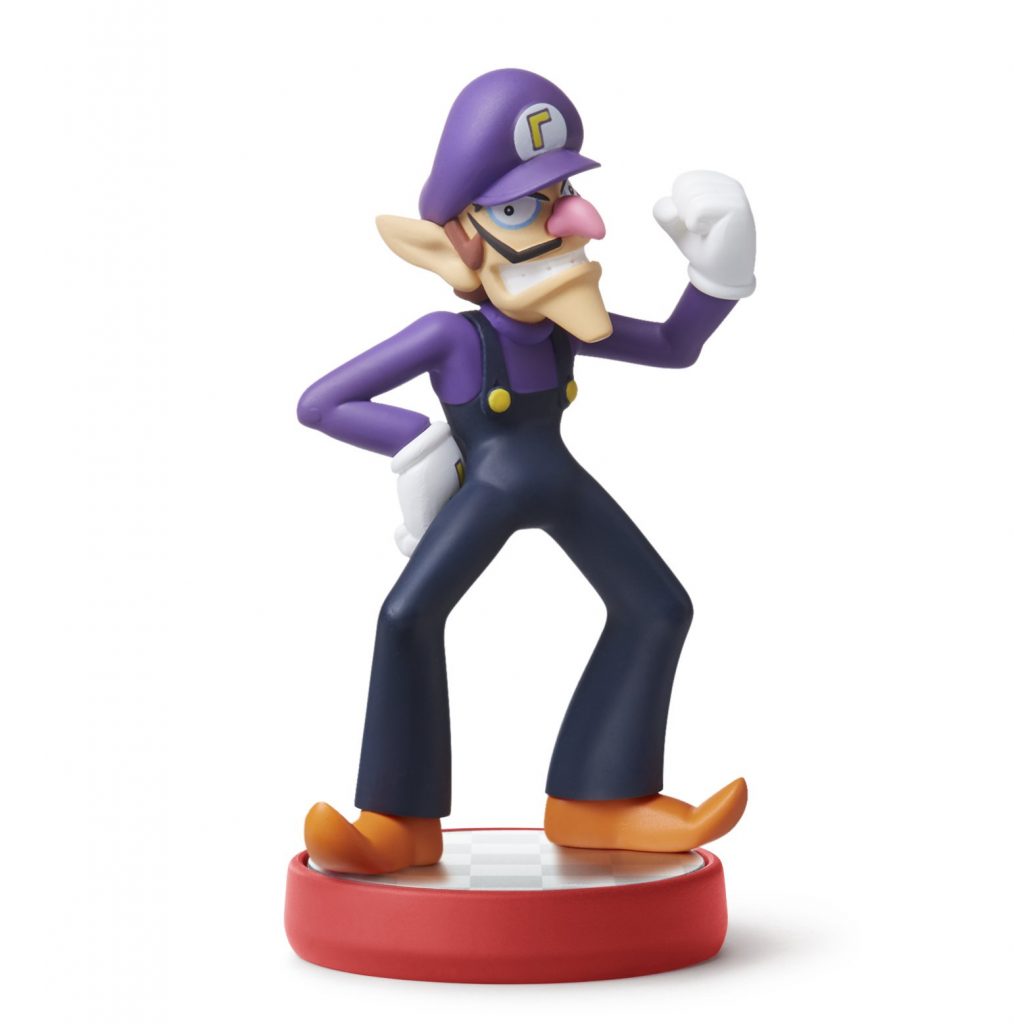 All you have to do to participate is use #MarioParty and #NintendoSweepstakes throughout the event on Twitter!
Here's a quick rundown of the event:
12 p.m. PST – Rush Hour Trivia

Learn fun facts about the newest game in the Mario Party franchise, as well as guess answers to Nintendo's questions. And use the hashtags if you want to enter the sweepstakes!

1 p.m. PST – Stardom

Get a closer look at and learn more about the different game modes in Mario Party Star Rush.

2 p.m. PST – Party Host

Toad comes around to answer some party-themed questions using #AskToad!
Make sure to be ready on Twitter by 12:00 p.m. PST if you're interested in participating!
Leave a Comment