The Animal Crossing Direct is over and a lot of new information regarding amiibo has been shared. First and foremost, the update is available now. That's right – it's ready to be downloaded right now in the 3DS eShop.
Now, lets get into the amiibo details.
RV Park and amiibo cards
A new RV park has been added to the town. Using the new line of amiibo cards, you can invite a villager to come and visit. Using some persuasion, that villager can come and live full-time in your village. This new feature isn't limited to new amiibo though, for you can also scan in the first four generations of amiibo cards (that's 400 cards!) and invite villagers to your town that way, sans the RV.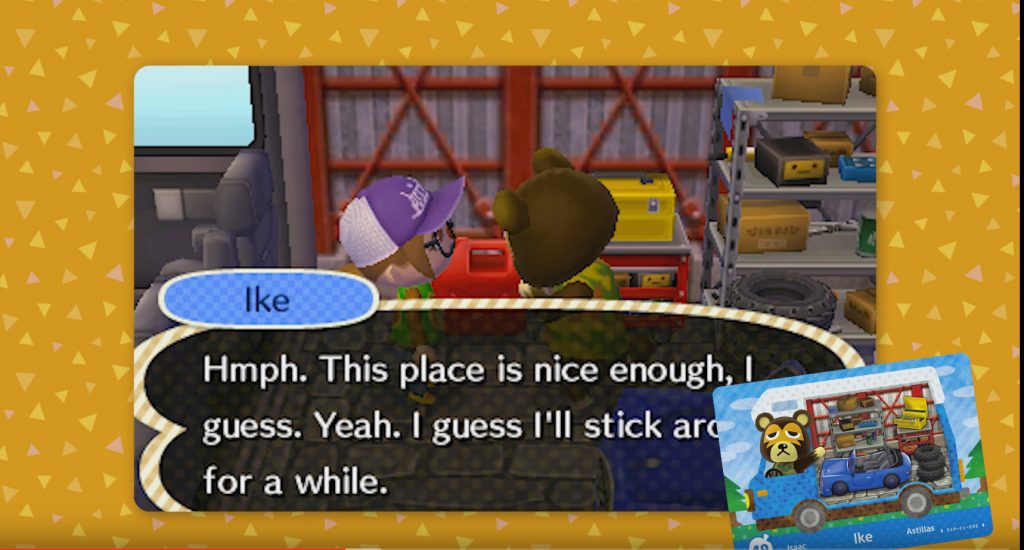 The Animal Crossing: Welcome amiibo cards will be available in the U.S. on December 2nd.
Animal Crossing amiibo figures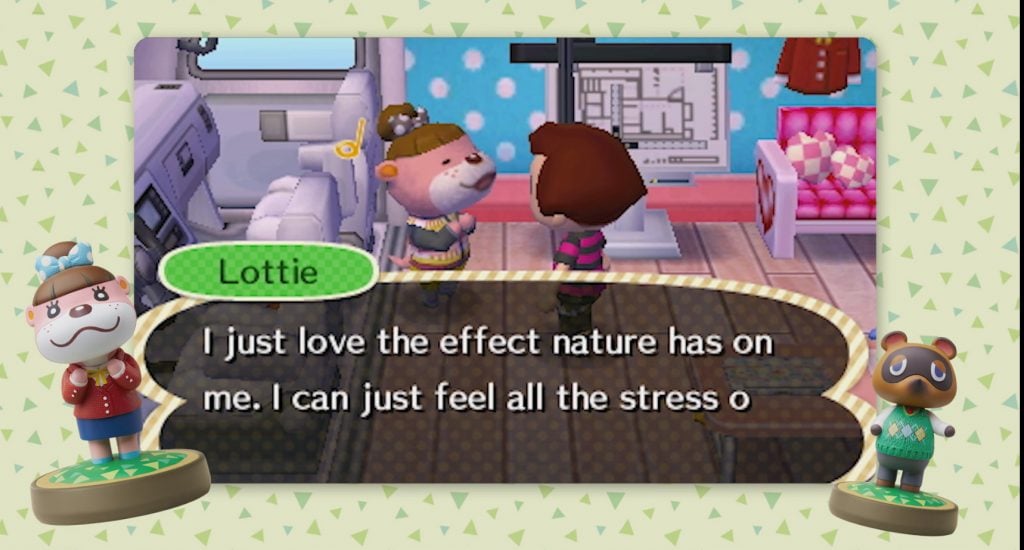 Animal Crossing amiibo figures will function in the game by unlocking two minigames: Desert Island Escape and Animal Crossing: Puzzle League. Figures can unlock special items for use in game.
amiibo Camera
Yup, that's right, the amiibo camera is here! Scan in amiibo cards to bring Animal Crossing villagers to live using the power of AR!
Hello Kitty amiibo cards coming to the U.K.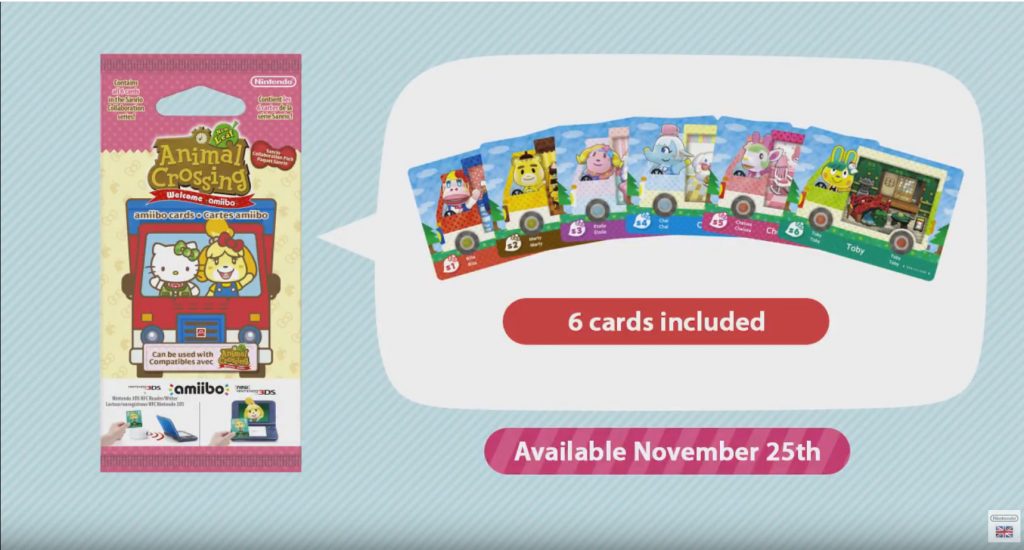 The Hello Kitty amiibo cards were featured in the U.K. Direct. The cards allow you to get some pretty adorable custom Sanrio outfits and items for your town. The cards will be available in Europe starting November 25th.
Sadly, no cards were shown off in the North American Direct.
Splatoon and Zelda amiibo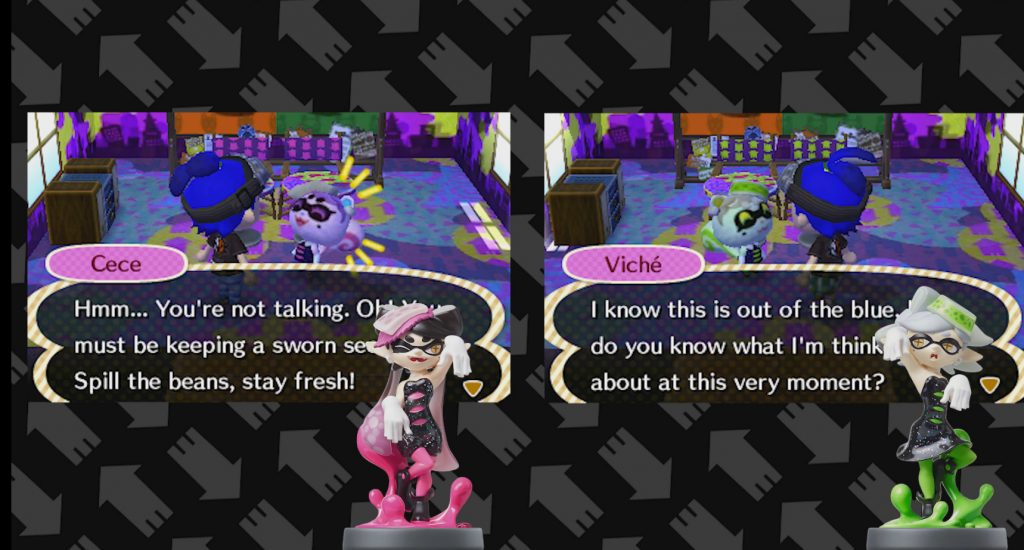 Certain non-Animal Crossing amiibo will also function in the game. Scanning in Callie and Marie amiibo will invite two new villagers to your neck of the woods. Cece and Viché have a passion for the Squid Sisters and are ready to cosplay in your town.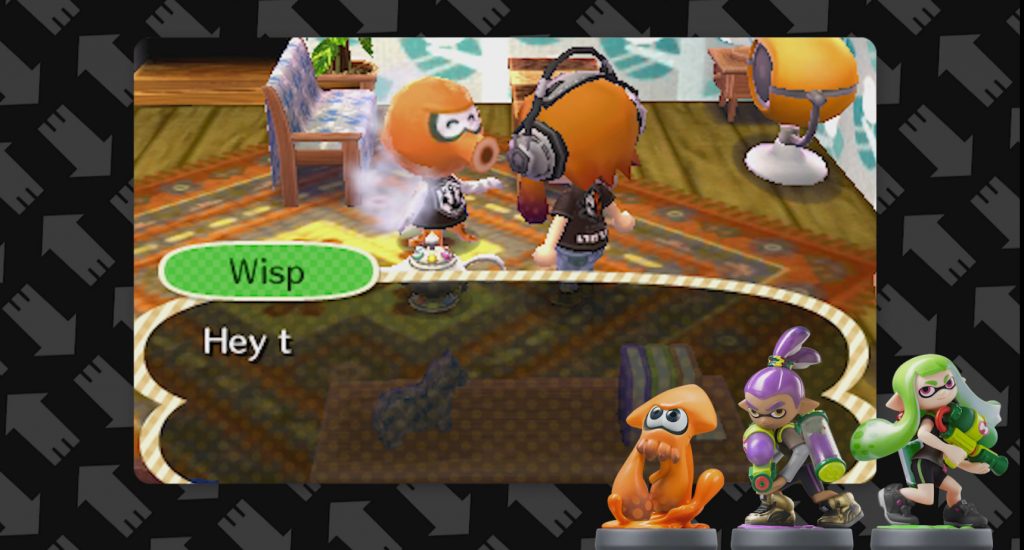 Tapping an Inkling amiibo will unlock Inkwell the Octopus.

Scanning a Zelda amiibo will unlock some very cool new villagers, including Wolf Link, Medli, Ganon and Epona. Actual Zelda Characters will appear in your village. How cool is that?!
Well, that's it on the amiibo front! Stay tuned for our full breakdown of today's news soon!
Leave a Comment