Trips to the Pokémon Center here in Sapporo, Japan are always a good time. While it's not the largest store, the staff is always kind and the atmosphere incredibly true to the source material. Today's trip was no different, but with a certain Mushroom Kingdom flair added into the mix.
What happens when the two arguably biggest Nintendo brands collide?
Mario Pikachu of course!
From plushes, to 3DS covers, to special Pokémon card box sets, this crossover merchandise special has been my favorite limited release thus far. Adding another layer to the Nintendo love was a set of Hanafuda cards available for purchase as well, a great callback to the company's beginnings. Fans of Luigi weren't left out of the festivities either, with a green-clad Pikachu selling even quicker than Mario by the looks of it.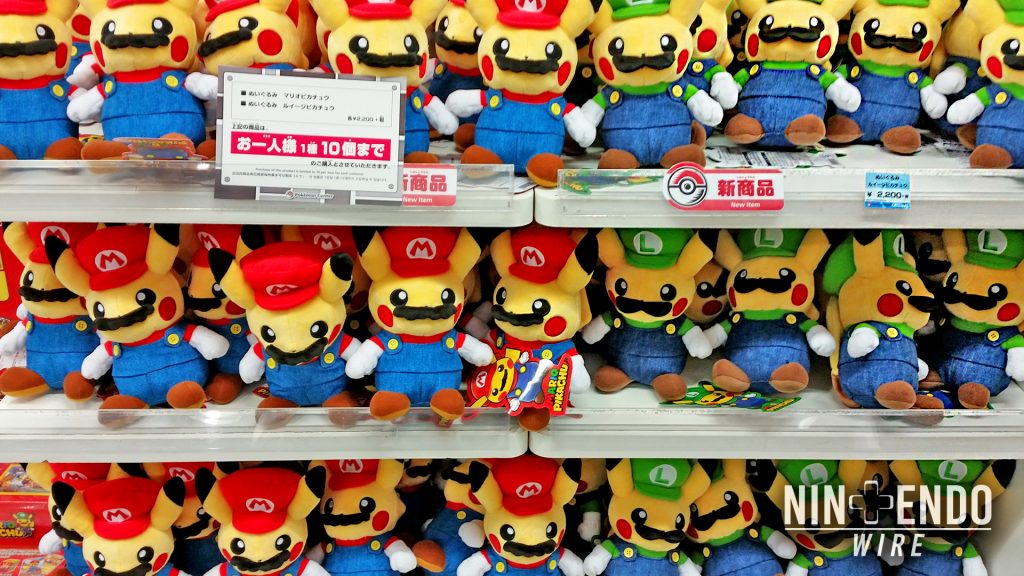 Hopefully this is the start of a series of further crossovers. While the key art for the merch does a great job of using Pokémon to emulate Super Mario Bros. Japanese box art and makes me want to see other Mario games and characters tackled, going bigger into a whole series of Nintendo x Pikachu magic would really be something. From Hyrule, to Dream Land, to the leisurely villages of Animal Crossing, the possibilities reach far and wide.
Let us know what you think of these and what Nintendo franchise you'd like to see Pikachu make his way into next!
Leave a Comment