According to a promotional e-mail sent out by GameStop this morning, the mega retailer will be hosting a "Pokémon Day" event early this week.
In addition to the promise of "exclusive savings" on Pokémon merchandise, the event will also kick-off GameStop's Genesect distribution for copies of Pokémon X, Y, Omega Ruby and Alpha Sapphire.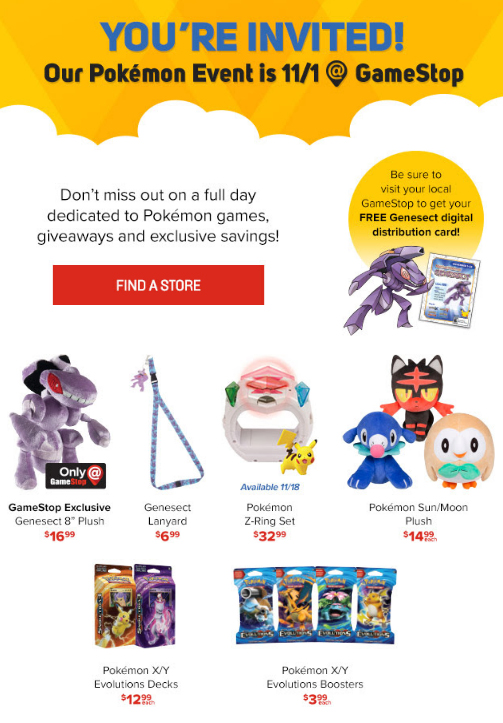 The GameStop-exclusive 20th Anniversary Genesect Plush will also be made available on the same day.
GameStop's Pokémon Day event will be held on November 1st at participating stores.
Leave a Comment