With Mario Party Star Rush's North American launch this Friday, Nintendo has taken the full version of the game's promotional site live.
The home page of the site features details on Star Rush's multiple game modes, with videos showing off gameplay for each.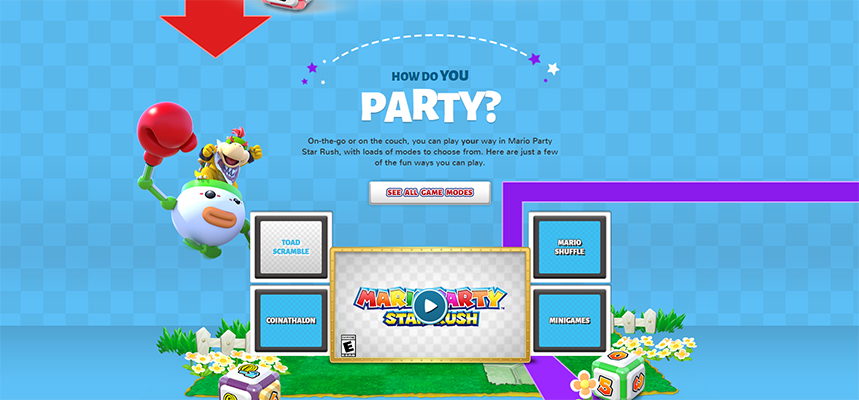 Additional pages explain the game's playable characters, amiibo support and more.
The site also describes Mario Party Star Rush – Party Guest Edition, a downloadable 3DS application that allows players without the full copy of the game to play with those who do.
Mario Party Star Rush launches in North America this Friday, November 4th.
Leave a Comment