According to PokéShopper, the Japanese company Banpresto has leaked a couple more upcoming plushes from Pokémon Sun & Moon. Coming in March of 2017, these plushes include Bewear, Mimikyu and Bounsweet, three Pokémon that have yet to see a merchandise debut. The first two plushes are set to be 26 cm, while the latter is set to be 17 cm.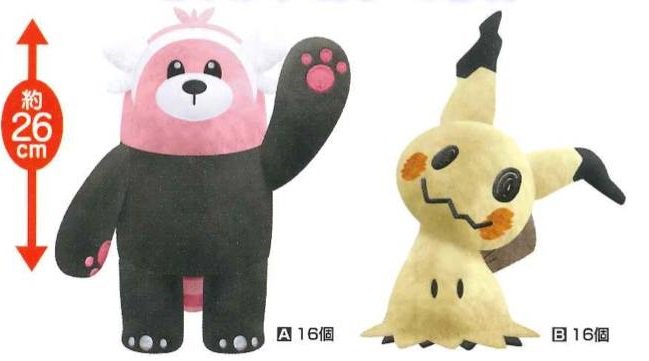 From this one picture we've seen, the quality of these plushes seems to be phenomenal, and we can only hope that we'll see some version of them released in other regions.
Additionally coming in March are three new plushes of Gengar, all on the smaller side at approximately 11 cm.
As of right now, these are only set to be released in Japan, but their very existence makes us very hopeful! What other Pokémon from the Alola region do you hope to see made into plushes?
---
Leave a Comment