Trick-or-treat! Play Nintendo is giving a treat to all you Mario fans. Get festive by decorating pumpkins this week with this Mari-O-Lantern stencil that's available for download now. Here's a sample of what the stencil looks like, along with the instructions for how to use it on your pumpkin of choice: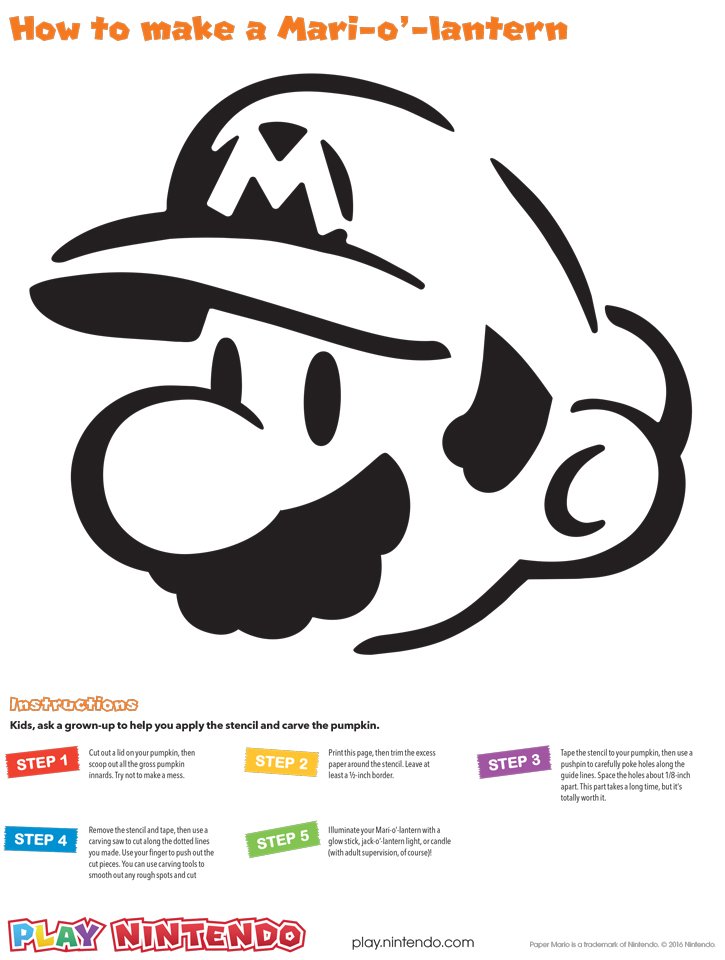 Remember to hop over to the site to get your hands on the official stencil download. Whether you're celebrating Halloween, the release of Paper Mario: Color Splash, or maybe a bit of both, this'll most definitely be a fun project to tackle.
And if Mario isn't your cup of tea for lighting up your holiday with that magical glow, maybe Pokémon are the way to go instead! Don't forget that Pokemon.com is also giving away stencils to all you creative folks out there– a whopping 26 downloadable stencils to be exact!
Leave a Comment