Maintenance will take place for Animal Crossing: New Leaf next week starting on Monday, October 31st, at 6:00 p.m. and will last until 8:00 p.m. PST. All network services will be unavailable during this two hour window.
6:00 p.m. – 8:00 p.m. PST
8:00 p.m. – 10:00 p.m. CST
9:00 p.m. – 11:00 p.m. EST
This maintenance should come to no surprise as we've been preparing for the big New Leaf update ever since Nintendo confirmed that amiibo support and Splatoon content would be coming to the game this fall. Keep in mind that this update is free! So even if you haven't really checked in with your favorite villagers recently, these new additions might give you a reason to do so soon. (Don't even bother worrying about those pesky weeds that have popped up during your absence– remember, a complimentary weed removal service is also in the works for the update!)
All this information (and hopefully more) will be available in further detail from Nintendo during the mini Direct Nintendo of Japan has announced for November 2nd. With October speeding by, those details will be within our reach in a little over a week from now. We can most likely expect the update to go live soon after the Direct takes place that day.
We'll make sure to keep you posted with the latest news as it's made available. Until then, this might be a good time for you to check in with Isabelle. She's probably had her hands full running your town while you've been away!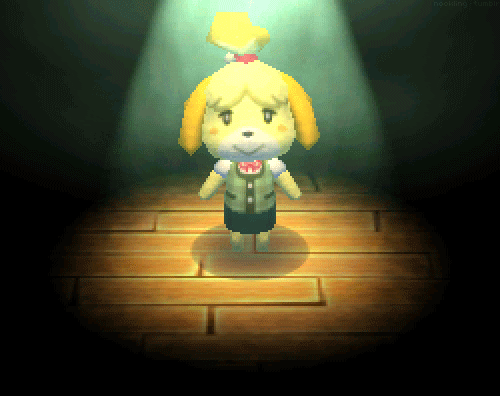 ---
Isabelle GIF source.
Leave a Comment