The full contents of the final DLC pack for Hyrule Warriors have been revealed by the official Japanese site.
The A Link Between Worlds Pack will introduce both Ravio and Yuga as playable characters, wielding a hammer and paintbrush, respectively.
The 3DS version of Hyrule Warriors will receive a new Adventure Mode map, which features Ravio helping the player.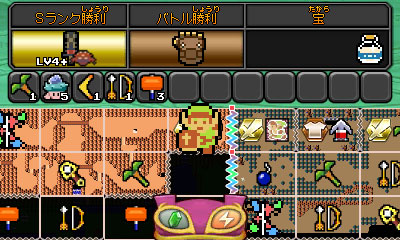 The new map will unlock new costumes and more powerful weapons for existing characters.
Hyrule Warriors Legends will also receive 15 new My Fairy costumes in the pack.
The site describes the new fighters' styles, indicating that Ravio will use bombs, a boomerang and an ice rod, while Yuga will use both lightning and pictures.
The 3DS version of the pack is set to cost $6.99, with the Wii U version priced at $4.99. Purchasing both will cost players $9.99, although those who already own a Season Pass can jump in and download the new content immediately.
The A Link Between Worlds Pack is scheduled to release for both the Wii U and 3DS versions of Hyrule Warriors on October 31st.
Leave a Comment