The stream of Pokémon merch can't be stopped, with some delightful winter and Christmas themed merch coming to Pokémon Center stores in Japan soon!
The winter line centers on Pikachu and other Pokémon taking a trip to a "snow country" featuring lighter pastel colors in its recurring piece of key art and the various goods, including some adorable, fluffy loungewear and a soft blanket perfect for the season. My favorite thing about these is the inclusion of Pokémon I haven't seen represented in merchandise all that much, such as Teddiursa, Vanillite and Swablu. The absolute show stealer here is the supremely soft snow Pikachu plush that will be sure to please anyone that needs that extra warmth in their hearts.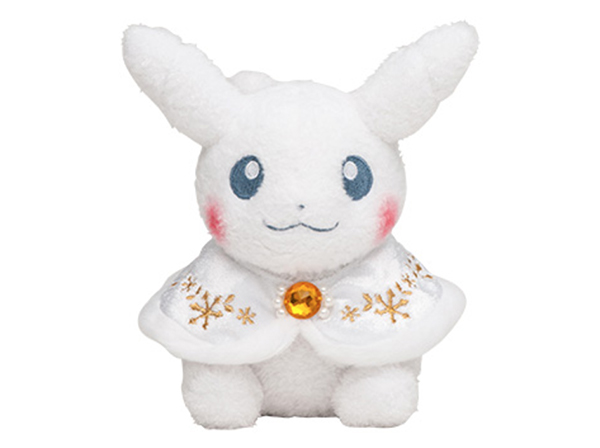 Also coming will be Christmas merchandise featuring not only the usual suspects, like Pikachu and Eevee, but also prominent appearances from the all too fitting Delibird and the Gen VII starters in their first ensemble outing. There will be blind boxes to get charms that match up with the key art for the theme, and with the likes of Scraggy, Furret and Flygon joining in on the fun, it'll be hard to resist. The little touches, like the Lucario nutcracker and other toys modeled after Pokémon are going to make this my theme of choice, and that mug is going to be the best bet for a warm drink to get through cold nights. Not to be left out of the plush department, this theme has Pikachu in a Delibird themed hood and Eevee done up and ready with a present for you.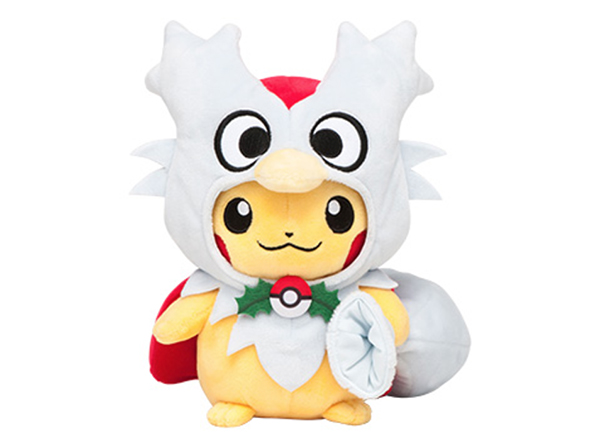 These and other goods will be available in Pokémon Centers starting November third in Japan. Head on over to Japan's Pokémon Center site to get a look at all of the new items hitting locations there. As was seen with this year's Halloween Circus line, it's likely that at least some of these will find their way to the U.S. Pokémon Center online shop.
Leave a Comment