While today has understandably been all about the newly announced Nintendo Switch, a rumor regarding the Nintendo 3DS has surfaced – the Lime Green New 3DS XL is heading to the United States.
The rumor comes via GoNintendo, who have an image of the box sent in by an anonymous source. Take a look: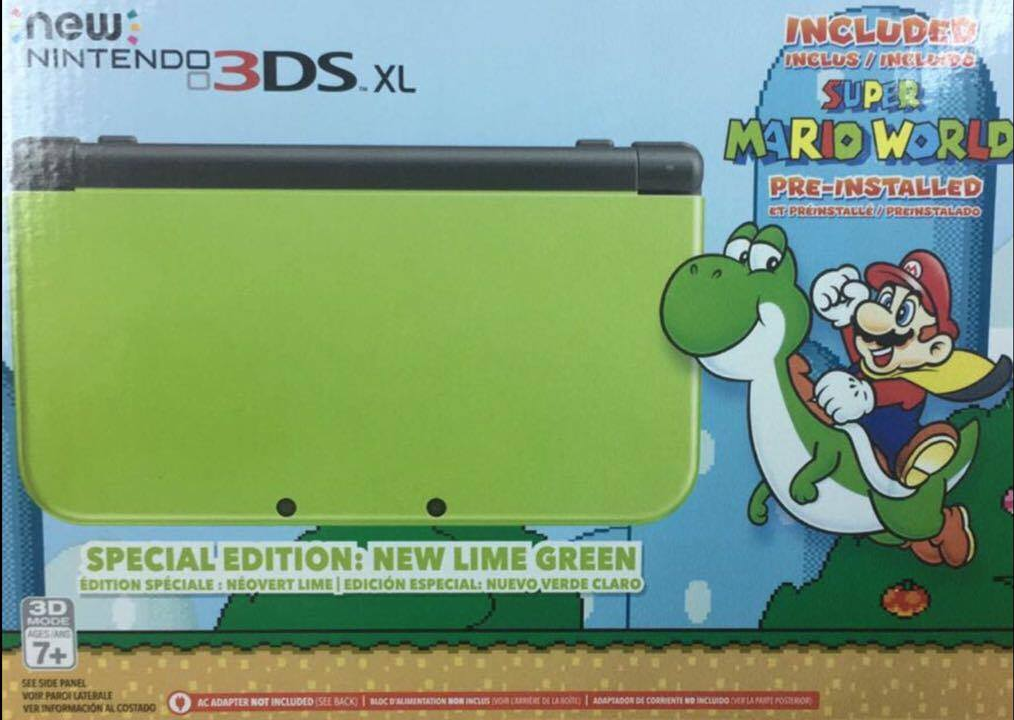 It's definitely a pleasingly retro cover, though it's a little bit of a tenuous connection between the color of the system and the color of Yoshi. Here's hoping it gets some lapsed SNES fans back on board, though!
Leave a Comment