Thanks to the cover of a Japanese Pokédex booklet planned for release in December, we've now got more official confirmation regarding a previously implied Alolan form. Evolving from Meowth will be an Alolan Persian, featuring the same purplish hue and now featuring a blue gem on its forehead.
As this came about only via image, we still don't know much about it at this time, but with a rounder looking head and softer features it's an interesting take on a Pokémon previously seem as somewhat menacing thanks to its connection to Giovanni in the anime. Maybe its gotten a taste for lasagna and loves to snooze? Take a look and let us know what you think!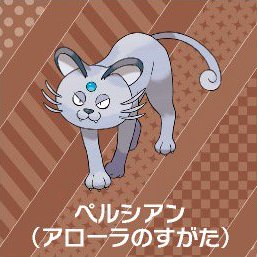 Thanks go to Serebii for the images.
Leave a Comment