You heard right! Our new project, PlayStation Wire, is in the works this very moment, and we happen to be looking for some help when it comes to writers. So… Are you a huge PlayStation fan? Are you extremely familiar with the console's games and the company's history? Do you have a flexible schedule, now and in the foreseeable future? If you answered yes to all these questions, PS Wire might just be the project for you! Make sure to read all of the requirements stated on this page to get the full scope of what you need to apply.

PlayStation Wire is scheduled to launch at the end of 2016 and we're in the process of building the team. It will be a completely separate entity from Nintendo Wire, so you can expect to be working with an all new team. While the two will be kept independent, it's important to remember that the Wire brand is looking for consistency in quality content and writing. That's why we're asking that all the criteria listed here is met for those who apply for the contributor position.
The application consists of two parts: a bio and writing samples. Simply send us an email and tell us a little about yourself in a short bio within the email– this is how our staff will get to know who you are in it. What's your name? How old are you? Where are you from? What's your background in writing? How long have you been gaming? What other hobbies do you have? Get creative! We're always looking for a solid mix of creativity, friendliness and professionalism. Read more about the application's second part– the writing samples– below.
Criteria
Ages 18 and older
Very flexible hours; regular availability throughout the week
Avid online communicator (Skype, Twitter, etc.)
Experience with PlayStation products
Experience with journalistic writing
Familiarity with online gaming communities and forums (e.g., GameFaqs, Reddit, IGN, GameSpot, etc.)
No official writing degrees are required to apply. Everyone on the Wire team simply needs to know that you have a professional style and a good amount of experience using PlayStation products. It's also important that you keep yourself up-to-date with PlayStation news on a regular basis.
We'd like to note that it's important you think ahead before applying, and keep this information in mind: This is a non-paid, volunteer position and we're asking that writers have availability both now and farther down the road. Please consider your future schedule (along with possible changes and/or conflicts that may arise), and make sure you'll have time to dedicate to contributing to a fast-paced media network.
Also, please keep in mind that there are multiple contributor positions open during this pre-launch period, so we'll be keeping applications open until we feel we have a full team. Once the team has reached a happy place, we'll make a formal announcement on both Nintendo Wire and PlayStation Wire that the application cycle is officially closed.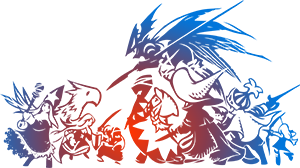 Writing samples
Just like Nintendo Wire, PlayStation Wire stands for quality in gaming journalism. That's why we're also asking that you include two writing samples with your email application. These will help us get an idea of your personal voice in writing and how you apply your writing skills in gaming journalism.
Sample 1: Write a review of any current PlayStation game. Make the review as in-depth as possible by fleshing out all of the game details.
Sample 2: Write a personal article that's PlayStation related. Think of a unique angle that represents who you are as both a journalist and a creative writer, and use that in this piece.
No specific word count is required for either sample. This is where your judgment as a writer comes into play!
Tips
Look over previous and current articles on NintendoWire.com to get a feel for the writing tone and style. We want to maintain professionalism in a friendly way. That's important to keep in mind.
Pay close attention to detail when following directions in this contributor request. (More specifically, please make sure to follow directions!)
Submitting your application
Email your application to the PS Wire managing editor: [email protected]
Title your email: PS Wire Contributor Application (Pre-launch)

Attach: Two writing samples, as described above

Include in the content: A short bio that introduces yourself, as described above
All applicants will be reviewed in the order their emails are received. We'll contact you if we feel you're a good fit for the team!
Many thanks in advance to all those who apply.
Leave a Comment