Around a year ago Japanese developer FuRyu released Legend of Legacy for Nintendo 3DS, a JRPG with a pleasing pop-up book style written by the man behind Chrono Trigger and scored by the composer of Final Fantasy XIII. While it was relatively well received, some players were off-put by its decidedly old-school mechanics.
Now a spiritual successor of sorts has been announced in the pages of Weekly Jump – The Alliance Alive. Boasting an art style similar to Legend of Legacy, it promises to follow a large cast of characters. Unlike Legend of Legacy, however, you'll switch between different perspectives as the game progresses. The game itself is set in a continent ruled over by magical beings and divided into elements, with examples being a Rain World and a Fire World that the heroes must venture through.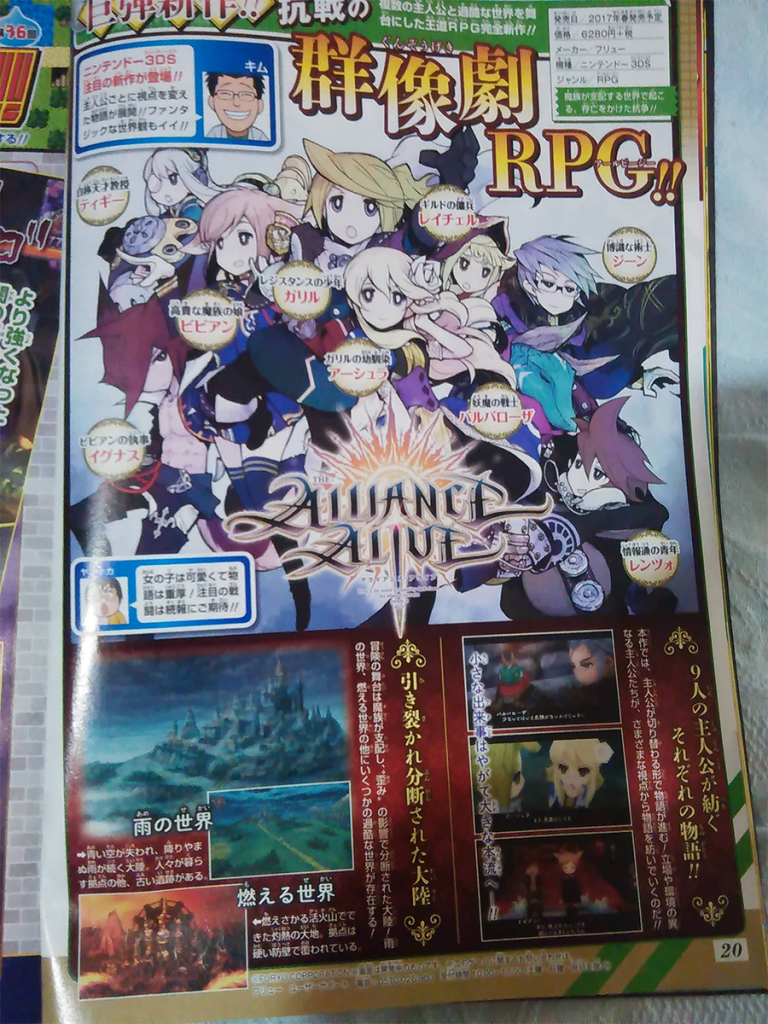 The magazine also revealed the line-up of nine player characters:
Tigi – Self-Proclaimed Prodigy Professor
Vivian – Daughter of a Noble Magic Being
Ignace – Vivian's Butler
Galil – Boy of the Resistance
Ursula – Galil's Childhood Friend
Rachel – Guild Mercenary
Barbarosa – Ghost Soldier
Jean – Knowledgeable Mage
Renzo – Well-Informed Young Man
The Alliance Alive will launch for 3DS in Japan in Spring 2017. The game is expected to be officially announced in three days time, so we'll bring you more news then. Thanks go to Gematsu for the translations.
Leave a Comment