UPDATE: A trailer featuring Scizor in action has just been released. You can check it out below.
---
The latest Pokémon making their way to the arcade build of Pokkén Tournament was revealed today, and it was finally time for Scizor to shine. The Bug/Steel type Pokémon has been suspected ever since some named files seen in a Wii U patch listed it along with the previously added Darkrai and the so far unseen Empoleon. Bringing some quick hitting, powerful looking moves along with a Mega Evolution Burst to the arena, Scizor appears to be a more than worthy addition.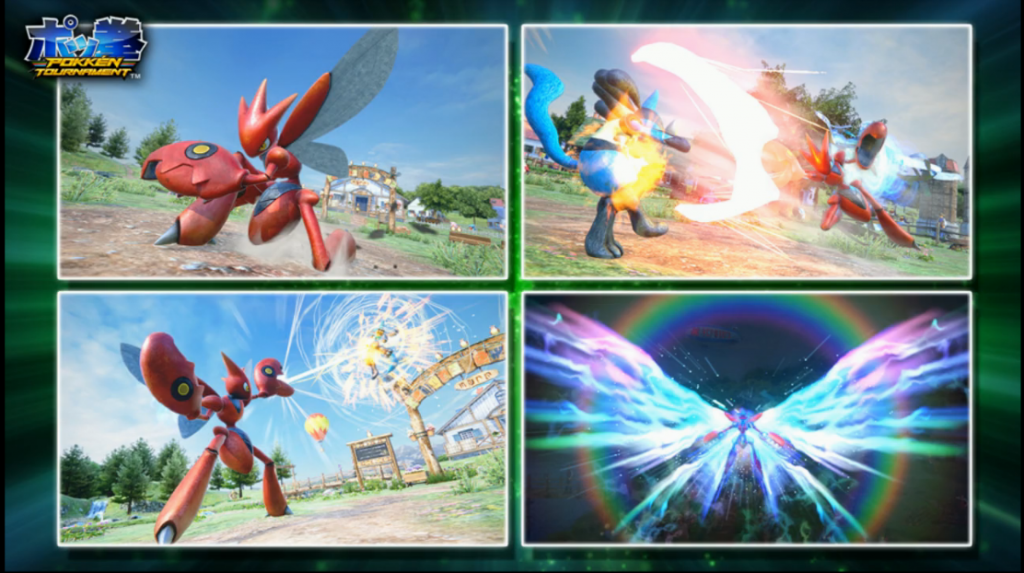 While there's no word on when this content could potentially come to consoles, expect more information about this new fighter once it releases in one week's time. Scizor will be in Pokkén arcade cabs in Japan starting October 20th.
Leave a Comment