The latest issue of CoroCoro is starting to find its way into hands and with it comes some new Pokémon news. At the forefront for now is Grimer getting an Alolan form, becoming a Poison/Dark type.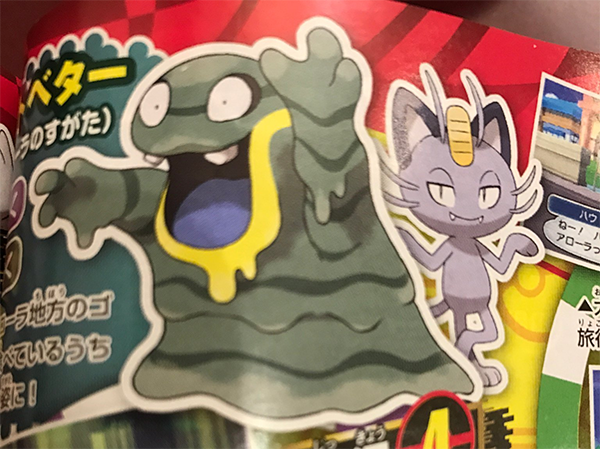 We also have some unconfirmed reports from the same source via Serebii that aren't accompanied by images, but apparently Jangmo-o's Dragon/Fighting evolution makes an appearance in the issue, as does Type: Null's. It is also suggested Type: Null and its evolution, "Shiruvadi", have an ability called AR System, which changes the Pokémon's type depending on its hold item.
While no greater specifics have come out at this time, this issue was said to feature more information on the mysterious new Pokémon Type: Null last month, so it lines up. More info will be added to this post as it comes to light with images.
Stay tuned for more as it comes and remember that more Pokémon news will be coming in an official capacity in the near future, with a new deluge of information promised for release on October 14th.
Leave a Comment