No doubt many of you Hotel Dusk fans are eagerly awaiting CHASE: Cold Case Investigations, the spiritual successor to the Nintendo DS classic helmed by the same director. It launches this Thursday in both North America and Europe, and it's in the latter territory where it'll be getting a special launch discount via My Nintendo.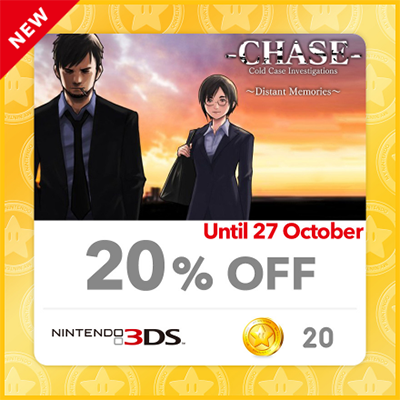 For 20 Gold Coins you can knock 20% off the price, which, to be fair, doesn't amount to much – taking a €5.99/£6.00 price down to €4.79/£4.80. Still, for those of you hoping to pick it up with gold coins to spare it might be worth the plunge.
The discount will be available up until October 27th, and it will be valid until October 31st. We'll be sure to bring a CHASE review to you as soon as possible after launch!
Leave a Comment