Loot Crate has announced that the theme for their Loot Gaming Crate in October will be "Rumble," featuring items from The Legend of Zelda, Overwatch, Sonic the Hedgehog and Titanfall 2.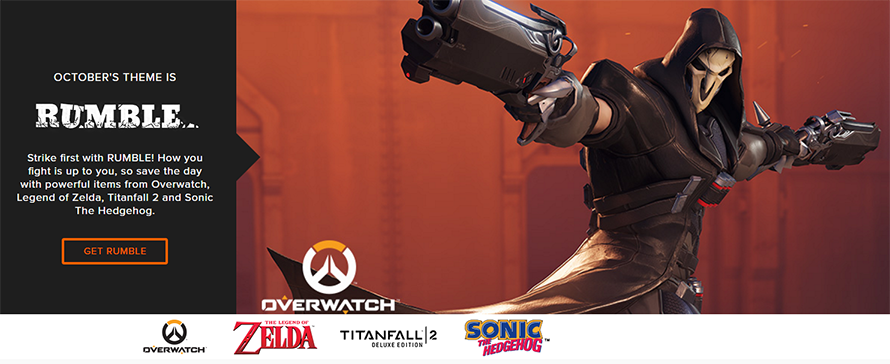 This is not the first time that a Nintendo franchise, or even The Legend of Zelda, has been featured in one of Loot Crate's popular subscription crates.
In the past, they have given out Legend of Zelda shirts, and a few months ago their Victory-themed Gaming Crate featured a Splatoon item, which turned out to be a Kraken plush.
Loot Crate's Gaming Crates feature four to six items based on a variety of gaming franchises at over $60 in value for only $24.95 (plus shipping and handling) per month.
Leave a Comment