The official Pokémon GO blog has announced a new feature heading to the game in a future update, which provides players with capture bonuses based on medals they've earned.
Players with medals obtained by catching a number of certain types of Pokémon (Kindler, Psychic and Gardener, for example) will be given "a better chance at capturing Pokémon with a related type."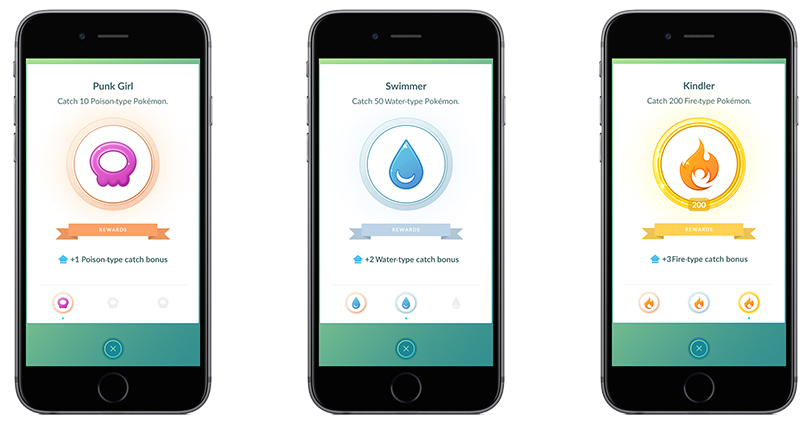 As players reach higher tiers for their type-related medals, their bonuses to catch Pokémon of those types increases.
Pokémon with multiple types will have a capture bonus based on the average of the player's respective type medals.
"For example, Pidgey is both Normal and Flying type," the blog's post reads. "Your bonus in this case would be the average of your Normal-type and Flying-type bonuses."
No release date for this update was provided, but stay plugged in to Nintendo Wire for more news as it comes available!
Leave a Comment